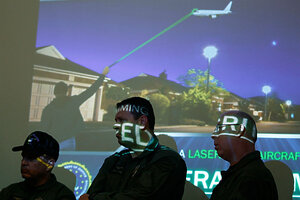 "They're using yesterday's technology to tackle tomorrow's threat, or today's threat, and it's been unsuccessful."
"In the
absence of any definitive evidence
that an explosive device brought down Russian Metrojet 9268 last month over Egypt's Sinai, U.S. intelligence and security officials have been debating a number of competing theories about how the plane crashed..."
Syria and world await Putin's reaction to apparent bombing of Russian jet | World news | The Guardian
Accidents
Middle East
Oil and Gas
At 7:56 AM ET:
Nov '15 light sweet crude futures are down
$0.49
, or
1.14%
, at
$42.44
a barrel in Nymex electronic trading. Nov '15 gold futures are up
$1.90
, or
0.18%
, at
$1,086.60
an ounce in electronic trading. Dec '15 corn futures closed down
0.75
today, or
0.21%
, at
361.50
cents a bushel.
Russia
Cyber War
Other News