---
Tension between North Korea and South Korea is rising. South Korea is broadcasting anti-North propaganda over the border in the latest dispute. Report by Anisa Kadri.
Three Americans who helped thwart potential massacre aboard Amsterdam-to-Paris train describe

France train attack: Footage shows the moments after the gunman was subdued by passengers.
A US passenger who tackled a gunman on a train from Amsterdam to Paris says survival instinct led him to react to tackle the gunman.
(BEIRUT) — Lebanese riot police fired tear gas and water cannons for the second consecutive day in downtown Beirut Sunday as they battled protesters with batons and stones — a marked escalation of mass demonstrations against an ongoing trash crisis.
Sporadic gunfire echoed through the capital's commercial district into the night as police fired in the air to disperse protesters. The violence came hours after Prime Minister Tammam Salam hinted he might step down following violent protests Saturday that injured more than 100 people.
The violence threatens to plunge Lebanon in new instability and political turmoil, adding to the greater Mideast's upheaval. The demonstrations, the largest in years to shake tiny Lebanon, seek to upend what protesters see as a corrupt and dysfunctional political system that has no functional Cabinet or parliament, nor a president for more than a year.
"We are ruled by corrupt losers! All of them — warlords, legislators and ministers — are working for their own interest and not those of the people," said Nada Qadoura, a retired woman who took part in Sunday's protest along with two of her friends. "The will of the people will eventually succeed no matter how long it takes."
Sunday's clashes broke out shortly before sunset when angry protesters tried to break through barbed wire leading to the government's headquarters. Police beat back protesters with clubs and water cannons, occasionally hurling stones at protesters who threw rocks and water bottles.
At least two riot police officers were injured and whisked away by their colleagues. Ambulances carried away at least five injured protesters from Riad Solh Square in central Beirut, where the demonstrators had been gathering since the morning.
Later Sunday evening, protesters were able to break through the first barbed wire after intense clashes with security forces. When the protesters got closer to the government headquarters, police fired tear gas, forcing thousands to flee.
The protesters took over a police motorcycle and set it on fire. Some protesters carrying clubs also attacked police vehicles, hurling stones and bottles at them.
"Shabiha!" the protesters would shout, an Arabic term often used to refer to thugs.
Sunday's protest was larger than the previous day's, with some local television stations saying about 20,000 people participated.
The protests started over garbage piling up on the streets after the capital's main landfill was closed a month ago. An online group calling itself "You Stink!" and other civil society groups organized the rallies, calling on Lebanese to join them in a revolt against the corrupt system.
Protesters now demand that the country's top politicians resign, saying they are not fit to rule to country. Salam, Lebanon's prime minister, said in a news conference earlier Sunday that if this Thursday's Cabinet meeting is not productive, "then there is no need for the council of ministers."
Lebanon has a sectarian power-sharing system that ensures equal representation between the country's main religious sects. The arrangement often leads to complete paralysis, though Lebanon has been relatively calm amid regional instability. A resignation by Salam would risk plunging the country into further chaos.
Protests by right-wing groups against the growing number of refugees in the small town of Heidenau outside Dresden grew violent at times over the weekend.
Next Page of Stories
Loading...
Page 2
Next Page of Stories
Loading...
Page 3
The two aircraft touched in mid-air just before crashing - one into a barn (pictured) and the other near a house - in the village of Dittingen near Basel in northern Switzerland at about 11.15am local time today.
Distracted by insecurity, Baghdad turns blind eye
Funds provide backing for KRG's fight against Isis
Next Page of Stories
Loading...
Page 4
Next Page of Stories
Loading...
Page 5
A government proposal to restrict the import of medical supplies is sowing panic among Russians whose loved ones may be affected. Health experts say the move will endanger the lives of countless patients.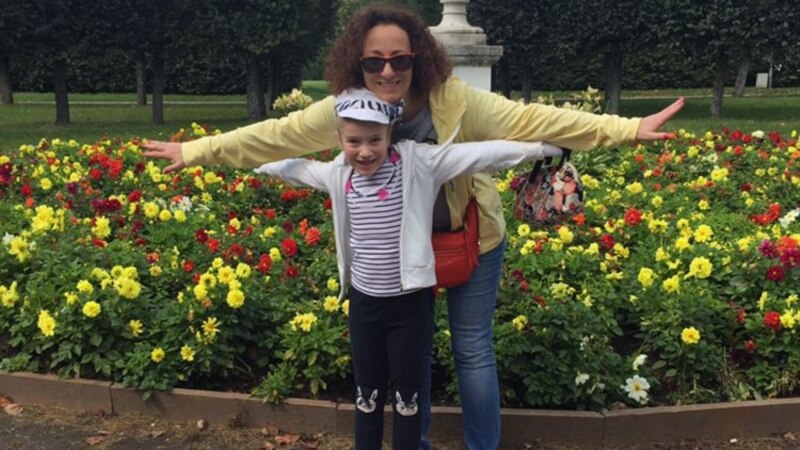 Migrants head towards EU border in southern Hungary after being penned for days in Macedonia
Thousands of migrants are heading north through the Balkans towards the European Union border in southern Hungary after Macedonian forces gave up on efforts to stop them following days of violent confrontations. More than 6,000
had crossed into Serbia by Sunday afternoon after finally being allowed across the Greece-Macedonia
where they had been penned for days in appalling conditions.
Andy Hill, who is in a critical condition in hospital, has worked as a stunt pilot and an RAF instructor, and is a regular at air shows across Britain
The pilot of the jet in the Shoreham airshow crash is an experienced and skilled acrobatic flyer who has spent more than 12,000 hours in the air.
Andy Hill, 51, who is in a critical condition in hospital, has flown for British Airways, is a highly skilled former RAF instructor, and a regular at
across Britain.
Continue reading...
On Sunday's Meet the Press, Democratic California Governor Jerry Brown said the email scandal surrounding Hillary Clinton was "like a vampire."
In March 2015, Brown had said to the
Washington Post
that he did not know if the controversy surrounding Clinton and her use of a personal email would go away. Brown also said that the issue was part of a larger context.
Host Chuck Todd asked Brown what should Clinton be doing to make the situation better. Brown said that the controversy had a
to it that gets everyone excited.
"It is almost like a vampire. She's going to have to find a stake and
it right through the heart of these emails in

CNN's State of the Union did a deep dive Sunday into President Obama's great fondness for golf, revealing he had played 247 rounds totaling about 1,100 hours on the links during his presidency.
Next Page of Stories
Loading...
Page 6
Next Page of Stories
Loading...
Page 7
Next Page of Stories
Loading...
Page 8
Skydivers parachute into funeral of Army Golden Knight killed in Chicago air

Dispatch Times



all 178 news articles »
Next Page of Stories
Loading...
Page 9