The Kremlin has much to gain: An alliance could mean the end of European sanctions against Russia, which will
expire in January
unless renewed, and the concession of a Russian say over the future of Syria and perhaps also Ukraine, where Russian-backed forces have
resumed
daily attacks.
THE
PARIS attacks
created a tactical opportunity for Vladi­mir Putin. For two months the Russian ruler sought to persuade Arab and Western nations to join what he described as an alliance against the Islamic State, even as a
Russian offensive in Syria
targeted Western-backed Syrian rebel forces. He was spurned, and his military campaign
bogged down
. Now, in the wake of Paris, French President François Hollande suddenly has become a convert to the grand-alliance idea; he has
scheduled visits
to Washington and Moscow next week to promote it.
Mr. Putin is doing his best to look like a potential partner. On Tuesday, after weeks of obfuscation, his government
suddenly confirmed
that the Islamic State was responsible for the
bombing of a Russian airliner
last month, and Russian forces
carried out
a rare wave of attacks against the Islamic State capital, Raqqa. The Kremlin has much to gain: An alliance could mean the end of European sanctions against Russia, which will
expire in January
unless renewed, and the concession of a Russian say over the future of Syria and perhaps also Ukraine, where Russian-backed forces have
resumed
daily attacks.
The question for Western governments, including a rightly skeptical Obama administration, is whether joining with Mr. Putin would help or hurt the cause of destroying the Islamic State. For now, that's not a hard call. Russia has little to offer the U.S.-led coalition in military terms, even if it proved willing to focus its attacks on the Islamic State rather than rebels fighting the regime of Bashar al-Assad. At the same time, Mr. Putin's strategy of bolstering rather than removing the Assad regime is, along with
Iran's similar strategy
, the single biggest obstacle to defeating the jihadists.
Russia has sought to demonstrate in Syria that its military forces have been modernized since they
struggled to defeat
Chechen rebels a decade ago. But military analysts haven't been impressed with the Russian-led assault on anti-Assad forces in northern Syria. Moscow's planes have mostly dropped dumb bombs, while Syrian and Iranian troops have lost scores of Russian-supplied tanks and armored vehicles to the rebels'
U.S.-made TOW missiles
. Having failed to recapture significant territory, the Russian mission appears doomed to quagmire or even defeat in the absence of a diplomatic bailout.
Mr. Putin duly
dispatched his foreign minister
to talks in Vienna last weekend on a Syrian political settlement. But Moscow and Tehran continue to push for terms that would leave Mr. Assad in power for
18 months
or longer, while — in theory — a new constitution is drafted and elections organized. Even a U.S. proposal that Mr. Assad be excluded from the eventual elections was
rejected
, according to Iranian officials.
Secretary of State John F. Kerry was rather elegant in
explaining
the dangers of accepting Russian terms. If the West "cut a deal" such that "Assad can be there for a while longer," he said, "the war won't stop." The Syrian dictator "has become the magnet for the foreign fighters" joining the Islamic State, Mr. Kerry said. His atrocities, from chemical weapons to "barrel bombs," have convinced the vast majority of Syrian Sunnis that he — and not the terrorists — is their principal enemy.
The only productive contribution Mr. Putin could make to an anti-Islamic State coalition would be to reverse himself, use Russia's leverage to obtain the removal of Mr. Assad and stop attacks on Western-sponsored forces. Failing that, an alliance with Russia would be a dangerous false step for the United States and France.
M.N.: Занавес, "железный", пластиковый или виртуальный, давно уже опущен, и не Западом, а Путиным при холопском участии самого Лаврова. Поэтому он такой "прищепленный" и ходит. Не знаю даже, как он писиет с такой прищепкой. Наверное, на время отщепляет, в тайне и с большой осторожностью, чтобы Политбюро не заметило, а то уволют, найдут другого полу-полу, "чтоб был он целым (и советским) на конец"... Не горюй, Серёга, массируй; хорошо получается!
VOA: A look at the best news photos from around the world.
В.Путин:
Я Вас поздравляю с этим проектом. Думаю, что люди в Палестине будут пользоваться этим и вспоминать тех, кто реально осуществил этот проект.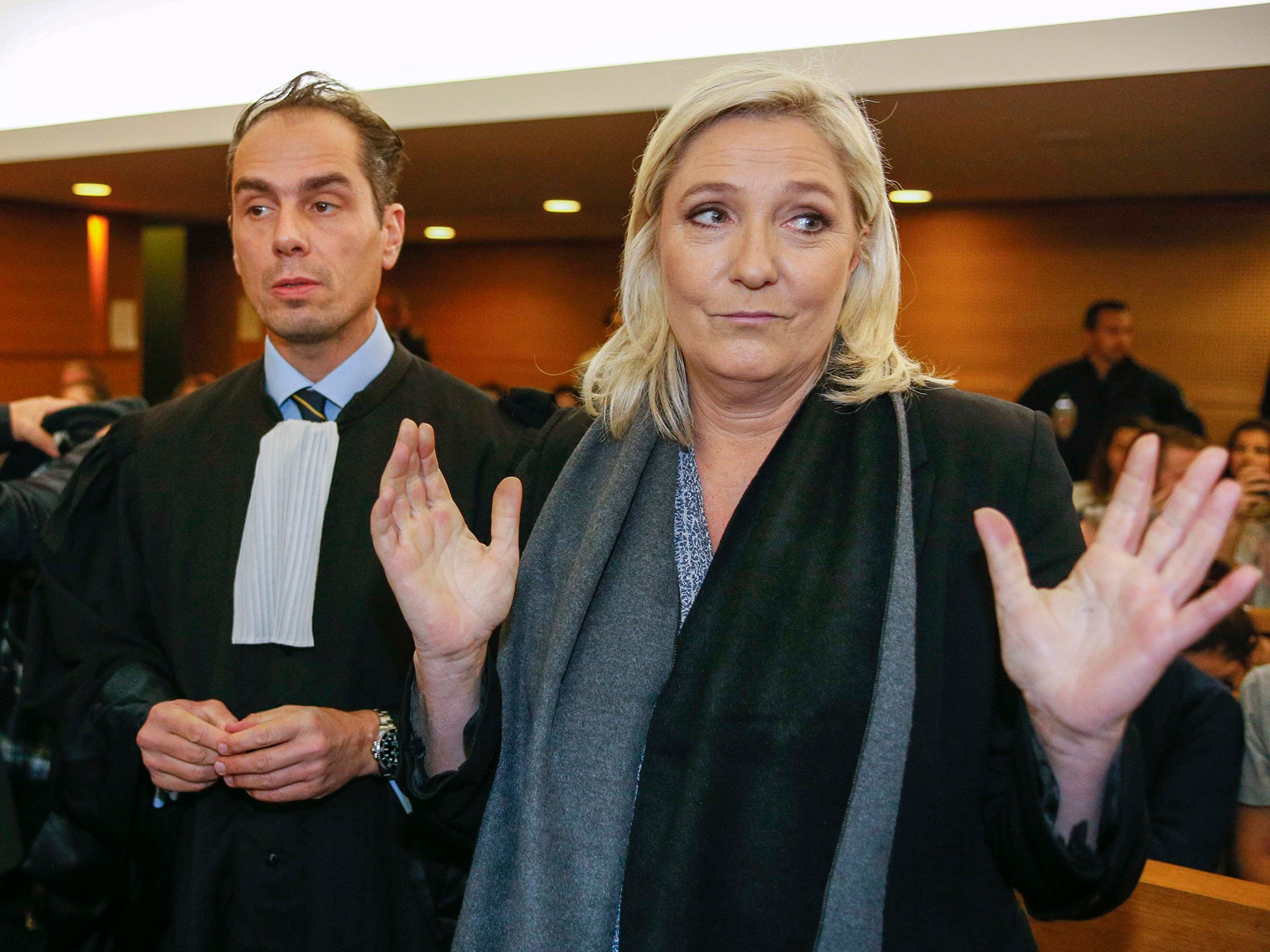 M.N.: "Putin's doll" is a certified liar (like master like doll?). Her lawyer looks very concerned, with his hair up in the air...
Published on Nov 19, 2015

Russia has released video showing its warplanes destroying a convoy of 500 ISIL petrol tankers smuggling oil from Syria to Iraq.

The black and white footage shows the enormous procession of trucks being destroyed by bombs dropped by Russian planes.

Illegally sold oil is a major source of income for Islamic State, and in recent weeks both Russia and the US have been targeting their so-called "pipeline on wheels".

"In just the first few days, our aviation has destroyed 500 fuel tanker trucks, which greatly reduced illegal oil export capabilities of the militants and, accordingly, their income from oil smuggling," Colonel-General Andrey Kartapolov told RT.

Russia is now developing proposals for joint military action with the French navy against IS in Syria.

The US has also announced its coalition has destroyed 116 oil tankers in Abu Kamal in Syria's east.

To minimise the risk to the civilian drivers of the ISIL oil tankers, leaflets were dropped before the bombings to give them a chance to abandon their vehicles.

"Warning: airstrikes are coming. Get away from your oil trucks immediately," the leaflets read.

The Pentagon also reported that Syrian rebels have reclaimed al-Hawl on November 14 after ISIL withdrew from the city.
Market Summary
At 11:04 AM ET:

Nov '15 light sweet crude futures are down

$0.38

, or

0.93%

, at

$40.37

a barrel in Nymex electronic trading. Nov '15 gold futures are up

$12.10

, or

1.13%

, at

$1,080.90

an ounce in electronic trading. Dec '15 corn futures closed up

0.50

today, or

0.14%

, at

362.25

cents a bushel.


M.N.: Crude and sweet: Russia bombs ISIS oil tankers, oil bombs $40 floor...
11.18.15:
All this tends to put Abaaoud at the center of ISIS's operations. But the intelligence indicates he was part of a larger network of leaders and ground fighters. If he truly was able to move back and forth between Syria and Europe, that undoubtedly made him valuable to the group. Perhaps even an essential logistics man or quartermaster, able to get fighters what they needed. But it doesn't necessarily make him the mastermind of the Paris attacks.
For them, as well as for him, the search goes on.