Defense Secretary Ash Carter, left, and Joint Chiefs Chairman Gen. Joseph Dunford Jr. arrive on Capitol Hill in Washington, Tuesday, Dec. 1, 2015, to testify before the House Armed Services Committee hearing on the U.S. Strategy for Syria and Iraq and its Implications for the Region. (AP Photo/Andrew Harnik
"Carter said the new force would focus on helping Iraq defend its borders and build its security forces, but also would be in position to conduct unilateral operations into Syria. Carter told the House Armed Services Committee that over time, the special operations force will be able to conduct raids, free hostages, gather intelligence and capture IS leaders. He said that will improve intelligence and generate more targets for attacks.
U.S. military officials say the charges are too far-fetched to merit a response. "It's beyond ridiculous," said Col. Steve Warren, the military's Baghdad-based spokesman. "There's clearly no one in the West who buys it, but unfortunately, this is something that a segment of the Iraqi population believes."...
In one example of how little leverage the United States now has, Iraqi Prime Minister Haidar al-Abadi pushed back swiftly against an announcement Tuesday by Defense Secretary ­Ashton B. Carter that an expeditionary force of U.S. troops will be dispatched to Iraq to conduct raids, free hostages and capture Islamic State leaders...
"There is no need for foreign ground combat troops," he said in a statement. "Any such support and special operations anywhere in Iraq can only be deployed subject to the approval of the Iraqi Government and in coordination with the Iraqi forces and with full respect to Iraqi sovereignty."...
"The Iranians and the Iranian-backed Shiite militias are really pushing this line of propaganda, that the United States is supporting ISIL," Warren said. "It's part of the Iranian propaganda machine."
______________________________________________
DEBKA

file
December 2, 2015, 4:10 PM (IDT)
Russia's defense ministry on Wednesday presented what it claimed was proof that Turkey is actively participating in oil smuggling by ISIS.
At a press conference in Moscow, the ministry showed never-before-seen videos that it said clearly reveal the terrorist organization's oil processing facilities adjacent to the Turkish border, and convoys of oil tankers moving along the border and crossing it. One of the videos showed the bombing and direct hit of these kinds of facilities. Deputy Defense Minister Anatoly Antonov alleged that "the Turkish leadership is directly involved in the oil trade with ISIS." He also claimed that over 2000 fighters, 250 vehicles and tons of weapons and ammunition from Turkey are fuelling violence in the region.


M.N.: Cooking Instructions: "In-te-res-ting, but not enough. Pour more hot water on that Old Turkey!"


Sultan:1, Tsar:0.5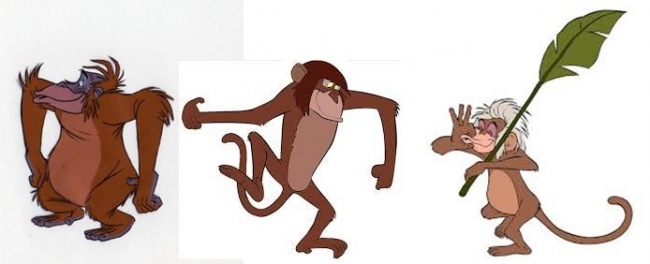 "Pour more hot water on another Old Turkey too", they say. "Same old, same old Turkey". And we will enjoy our own hot bath.
Не ходите к нему, бандерлоги
Там бандиты в кремлёвской берлоге
Его жертв раздаётся там стон
Пожирает их Вова Питон

Натянул он красивую маску
Смазал мёдом змеиное жало
Хочет всех подкупить своей лаской
И всё врёт без конца и начала!

На века он залез в зомбоящик
Держит всех он как в лагерной клетке
Правит всем как Кащей настоящий
И играет страной на рулетке

Он весь мир хочет взять на арапа
Всех и вся озомбировать хочет
Назначает врагов и сатрапов
И злорадно и злобно хохочет

Для него вы все лишь обезьяны
И источник его биллионов
Превратил он всех в стадо баранов
А страну - в свой общак без законов!




Updated on 12.2.15









Market Summary
At 1:00 PM ET:

Dec '15 light sweet crude futures and Dec '15 gold futures are both down in electronic trading. Dec '15 light sweet crude futures are down

$1.45

, or

3.46%

, at

$40.40

a barrel in Nymex trading and Dec '15 gold futures are down

$11.00

, or

1.03%

, at

$1,052.80

an ounce. Dec '15 corn futures closed down

2.75

today, or

0.75%

, at

364.25

cents a bushel.




Ultimate Evil Laugh Compilation by AFX

_________________________________________
Officials in Jerusalem point out that the threat to Golan peaked just hours after the Russian leader met the prime minister in Paris. Putin is conducting a hands-on policy on Syria and keeps close track of the slightest occurrence on the battlefield. He must have been perfectly aware of the state of play on the Golan when he met Netanyahu, but nonetheless kept it out of their conversation.
12.1.15 Tu