Yet, even though "patriotic" Kremlin politicians regard China as a "geopolitical alternative" amidst Russia's struggle against the West, China itself is not interested in such a quarrel with the Western world. Indeed, China and the West are too economically linked for Beijing to follow Moscow's obstinate policies in this regard. Rather, China has only pragmatic interests in mind—particularly, concerning Russia's vast territory. Practically speaking, what is at play here is a form of economic colonization.
The Far Eastern Federal District occupies 36 percent of Russia's entire landmass, yet this territory is only populated by around six million people. And it is unlikely that such a small population will be able to sufficiently fill the workforce needed for the heavy Chinese enterprises that are supposed to be transplanted to the Russian Far East. Nor are a significant number of Far Eastern Russians likely to be well versed in properly operating Chinese technologies. Therefore, the bulk of workers to man these displaced plants will probably also have to come from China. Additionally, the goods produced at these factories will almost certainly be shipped back to China. After all, Russian officials discussing this deal specifically spoke of welcoming Chinese "export-oriented" industries. This is a peculiar case of castling: once, Russia was considered a more economically developed country than China and built Russian factories there. But now, the opposite is happening.
But any Duma deputies or Russian politicians genuinely opposed to such projects are politically constrained by the centralized character of their country's decision-making processes and the practical absence of constitutional federalism in today's Russia. The Ministry for the Development of the Russian Far East, which signed the agreement on the transfer of the Chinese plants, is notably located in Moscow. At the same time, there was no discussion of this project with the locals. The transfer of Chinese factories to Russian soil could ultimately by stymied by economic factors. But a political decision regarding this grand project can only come from the Kremlin.
Read the whole story
· · ·
April 29, 2016, 12:34 AM (IDT)
Italian defense sources said Thursday that one of four suspects arrested by the authorities in different areas of Italy received orders from ISIS to carry out a series of terrorist attacks on targets in Rome, including the Israeli embassy. The sources said it was the first time that a detailed plan by the terrorist organization to attack targets had been discovered in Europe. A married couple are among those arrested.
April 29, 2016, 12:19 AM (IDT)
Syrian opposition sources said Thursday that at least 61 people were killed in Aleppo by Syrian air force bombings over the previous 24 hours. The sources said at least 10 doctors were killed in airstrikes on two hospitals, and that it was possible that some of the bombings in the city were carried out by the Russian air force. Damascus denied the reports and claimed they were part of a propaganda campaign by the rebels aimed at hiding the fact that they are not honoring the cease-fire.
MEXICO CITY (AP) - A judge has sentenced a general in the Mexican army to 52½ years in prison for ordering the torture of a suspect, then having his body burned, Mexico's federal judiciary council said Thursday.
The sentence was among the longest ever against a senior army officer.
The ...
Iran has begun to ask its teenage boys to volunteer to fight in Syria in a sign the hard-line Islamic regime's military is suffering rising casualties in the five-year war and needs a morale boost, an opposition group says.
The National Council of Resistance of Iran (NCRI) released a translated ...
Next Page of Stories
Loading...
Page 15
Donald Trump isn't the only presidential front-runner this election cycle whose foreign policy views are sparking anger and unease in the rest of the world.
Despite — and in some cases because of — her four-year record as secretary of state, Democrat Hillary Clinton is coming in for a share ...
While the United States is the only developed country in the world that does not offer paid maternity leave for new mothers, both of the current Democratic presidential candidates support a national standard of 12 weeks of paid family leave. It's not a new proposal, though. President Barack Obama called for it in his 2015 State of the Union address, but it drew quick opposition from some Republicans in Congress It's not unusual in the United States for a new mother to quit her job after giving birth to a child. Sam is only 9 months old, and his mother, Lora, dreaded the thought of going back to work. "I got only six weeks with him, and it is just not enough time. We needed someone to take care of him, but the cost of day care in D.C. is high. I would not be bringing home enough money to cover day-care bills," she said. While the U.S. is nowhere close to a federal law that mandates paid maternity leave, some states are addressing the issue. A new law in New York assures new mothers 12 weeks of paid maternity leave. New Jersey covers 67 percent of six weeks of leave. California covers 55 percent of six weeks. Rhode Island covers four weeks. "If you live in those four states, you would be covered and eligible to have paid leave, but if you live in the rest of the USA, it really just depends on whether or not your employer voluntarily offers those benefits, since we do not have any national programs to provide wage replacement," said Sarah Jane Glynn from the Center for American Progress. US law 'has not caught up' Democratic presidential candidates Hillary Clinton and Bernie Sanders favor a national program that would allow new mothers to take 12 weeks of paid maternity leave. This is an improvement over the 1993 Family and Medical Leave Act — which provides job-protected unpaid leave to government employees or those in private sector companies with 50 or more employees. But critics say that law covers only 60 percent of new mothers because only 60 percent of workers even qualify — and many new moms cannot afford to take time off. "The U.S. has not caught up with the fact that most women today work. Our labor laws ... the majority were set a long time ago when families looked very different. Today the majority of women work, the majority of mothers work, even the majority of moms who have very young children are in the paid labor force," said Glynn. Still, some companies do provide not only paid maternity leave but paid paternity leave as well. New dad Joe is thrilled to have six weeks of paid leave. "I think it is up to employers to pay or not, but the best employers are doing it now. It is good for the employee, which means it is good for the company," he said. Opponents of a paid family leave law say it's bad for business because it's too costly. "Small businesses cannot afford to have that burden on them. Also, the small businesses cannot afford increases in taxes," said one. But supporters of the idea say the cost of paid maternity leave is very low relative to the benefit to the family.
Read the whole story
· · ·
The Office of the United States Trade Representative (USTR) has released the 2016 Special 301 Report on the global state of intellectual property rights protection and enforcement. USTR reviewed 73 trading partners for this year's Special 301 Report, and placed 34 of them on the report's so-called Priority Watch List and Watch List. China remains on the top of the list, although the United States said there are some positive developments. "In 2015, China continued to pursue a broad-ranging overhaul of its intellectual property-related laws and regulations, as well as a pilot study of specialized intellectual property courts," the report states. Theft of trade secrets, however, remains a serious and growing problem in China, according to the report. "The United States urges China to consider drafting a stand-alone trade secrets law, which would provide an opportunity to address a broader range of concerns," a USTR spokesperson said. According to the report, China remains the world's largest online piracy market, causing substantial losses for American owners of intellectual property rights in music, movies, books, periodicals, video games, software and in other fields. The world's largest internet market, with about 650 million internet users — an estimated 560 million are mobile users — China's annual internet sales have reached some $500 billion annually. In 2014, China's State Administration for Industry and Commerce cited a study revealing that more than 40 percent of products purchased online in China were "fake products," indicating pirated and counterfeit goods are rampant within its borders. China is also one of the world's largest generic drug producers. According to the 2016 Special 301 Report, 97 percent of generic drugs seized at the U.S. border in 2015 were from China, Hong Kong, India and Singapore. "I think the report shows areas [in which] we found progress, but also areas that continue to seek vigorous improvement," said Stanley Pierre-Louis, general counsel of the Washington-based Entertainment Software Association, a trade group that is known to lobby Congress. Other listed countries India also remains on the 2016 Priority Watch List "for lack of sufficient measurable improvements to its IPR framework despite more robust engagement and positive steps forward on IPR protection and enforcement undertaken by the Government of India." The Priority Watch List includes a total of 11 countries, including Algeria, Argentina, Chile, Indonesia, Kuwait, Russia, Thailand, Ukraine and Venezuela. The standard Watch List includes: Barbados, Bolivia, Brazil, Bulgaria, Canada, Colombia, Costa Rica, Dominican Republic, Ecuador, Egypt, Greece, Guatemala, Jamaica, Lebanon, Mexico, Pakistan, Peru, Romania, Switzerland, Turkey, Turkmenistan, Uzbekistan, Vietnam. Switzerland, historically considered a strong partner on intellectual property rights issues, was added to the regular watch list this year because it has become an increasingly popular host country for copyright-infringing websites, "belying its generally strong record on IP issues," USTR said. USTR issues the annual report pursuant to Section 182 of the Trade Act of 1974, as amended by the Omnibus Trade and Competitiveness Act of 1988 and the Uruguay Round Agreements Act. This report was produced in collaboration with VOA's Mandarin service.
Read the whole story
· · ·
The U.S. is ratcheting up cooperation with Asian allies to counter China's "assertive and provocative behavior in the South China Sea" that is challenging the freedom of navigation in the crucial waterway, Deputy Secretary of State Antony Blinken told lawmakers Thursday during a House Foreign Affairs Committee hearing. Blinken's remarks came after a bipartisan group of U.S. senators introduced the Asia-Pacific Maritime Security Initiative Act — legislation they say will strengthen security assistance to partners in Southeast Asia and increase U.S. naval patrols near the contested islands in the South China Sea. Defense officials have yet to publicly confirm the frequency of U.S. Navy patrols in the disputed waters, though some U.S. lawmakers asked the administration to expand the pace of freedom-of-navigation operations in that area to a weekly or monthly basis. "Sending one a quarter is simply insufficient to send a strong message to China," Republican Senator Cory Gardner of Colorado said Wednesday. He chairs the Senate Foreign Relations East Asia subcommittee and is one of the sponsors of the new maritime security legislation. This proposal brought a sharp response from Beijing. On Thursday, Chinese Ministry of Foreign Affairs spokeswoman Hua Chunying cited data from a U.S. magazine (The National Interest) that indicated it cost "$6.5 million a day" to operate a U.S. carrier strike group. She denounced the legislation and said Washington was "exaggerating deliberately" against Beijing at the expense of U.S. taxpayers. "With the U.S. national debt exceeding $19 trillion, have those in the U.S. won support from taxpayers when they go to all lengths to push for the so-called freedom of navigation operations in the South China Sea?" asked Hua. Although the United States is not a claimant to the sovereignty over disputed islands in the South China Sea, senior officials have been saying it is vital to U.S. interests that various claimants pursue their claims peacefully and in accordance with international laws. Blinken told lawmakers anything that "threatens freedom of navigation" and the peaceful resolution of disputes is "a problem" for the U.S. "China is making it more difficult for us to carry out our own commitments and our own alliances. That is also a problem for us," Blinken said Wednesday during a Senate Foreign Relations Committee hearing.



BBC News




Russia's

mixed messages on LGBT

BBC News

Back in her home town in northern

Russia

, the revelations about her sexual identity have thrown her family into turmoil. Her brother Maxim's first reaction was to beat her up. Her sister Alyona will barely talk to her, while her mother is continually

...
Next Page of Stories
Loading...
Page 16
On April 28, Secretary of Defense Ashton Carter testified before the Senate Armed Services Committee on U.S. strategy against the Islamic State, also known as ISIS, ISIL, or Daesh. He outlined the recent acceleration of the airstrike campaign, and emphasized that the United States would continue to focus on training local forces rather than deploy significant numbers of American troops.
Civil court in Modena rules man cannot his force his son to get a job while at university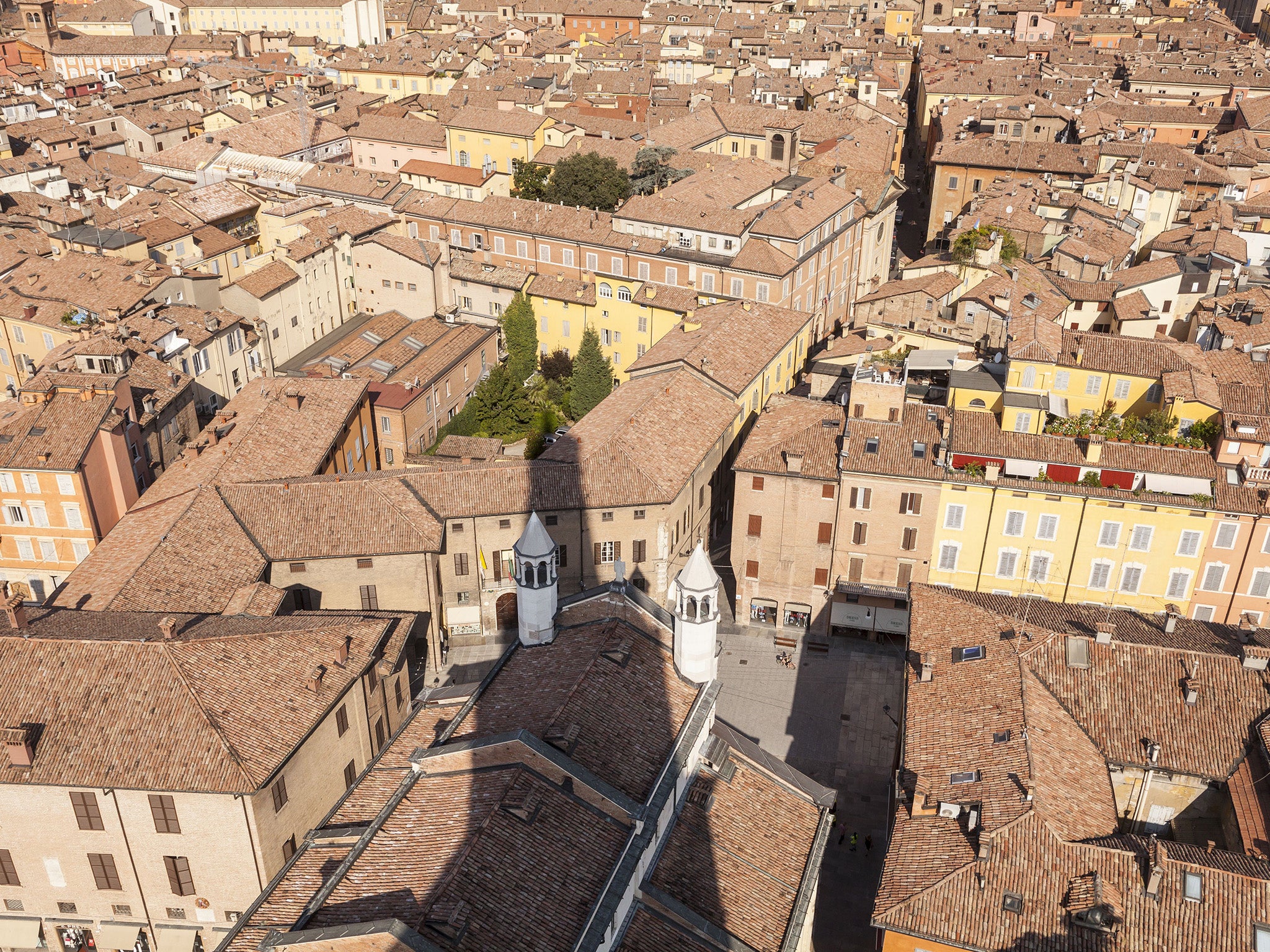 A look at the best news photos from around the world.
With at least 27 patients and staff reported dead, UN says urgent aid is needed amid multiple breaches of ceasefire
Syria's eight-week truce was dead in all but name on Thursday after airstrikes
destroyed an Aleppo hospital
backed by Médecins Sans Frontières and the International Committee of the Red Cross, killing patients and doctors.
Staffan de Mistura, the UN envoy for Syria, declared the cessation of hostilities agreement brokered by the US and Russia "barely alive". Jan Egeland, the UN's humanitarian coordinator, warned of a "catastrophic deterioration" in Aleppo in the past 24 to 48 hours.
Continue reading...
Next Page of Stories
Loading...
Page 17
Next Page of Stories
Loading...
Page 18
Next Page of Stories
Loading...
Page 19
Next Page of Stories
Loading...
Page 20