The Hunt for Red October
Ramius takes the boat to sea for exercises with the submarine V.K. Konovalov, commanded by his former student Captain Tupolev (Stellan Skarsgård). Ramius murders political officer Ivan Putin (Peter Firth), the one man not under his command and the only man aboard besides himself who knows the sub's orders, then burns the orders and tells the crew they will conduct nuclear missile drills off America's east coast. The Dallas, an American submarine on patrol nearby, detects Red October but loses contact once Ramius engages the silent drive.
The next morning, CIA analyst Jack Ryan (Alec Baldwin) briefs U.S. government officials on the departure of Red October and the threat it poses. Officials in the briefing, learning that the Soviet Navy has been deployed to sink Red October, fear Ramius may plan a strike against the U.S. However, Ryan thinks Ramius plans to defect and leaves for the North Atlantic to prove his theory before the U.S. Navy is ordered to sink Red October...
Intense pain and rage!
Mr. Korobov is the second from left, the current chief of the GRU. He might be very bright, solid, decent, and responsible man, but he is, no doubt, utterly "dedicated to the course", and is fully capable of committing the actions he is accused with, and more; much, much more.
We have to separate and to distinguish the GRU proper, as the military service per se, answering first of all to the military itself, from Putin's various personal (including with the strong criminal component) intelligence services (and their messages, which might be very different and from different sources), which are masking as, or are, or were the part of the GRU (such as the "Far West" and the other similar groups) and run, among the others, probably, by A.Dyumin, probably good and honest, also with regard to the same course man, but overwhelmed by his unbound loyalty to Putin personally, first and most of all. Dyumin was kicked out of the General Staff and the active military service by Korobov, who did not allow Putin to control the Russian military intelligence, although Korobov, most likely, still had to comply with his orders and directions, to the significant extent. Korobov does not appear to have close and warm relations with Putin, as his predecessor, skillfully diplomatic, manipulative, suave, and sophisticated Sergun did, which was more out of necessity to save the service from the complete destruction, than sincerely, of course.
Dyumin is probably more of a soldier, an unquestioning executor, than a thinker, as Korobov is.
My overall impressions: Russian military is deeply, to the edge, dissatisfied and unhappy with Putin and his policies, including in Syria. They feel that he sacrifices them as an expendable cannon fodder, to satisfy his mad personal ambitions at the expense of their social, economic, and personal wellbeing. Besides, they are worried about the direction of the country and the risks of the wider military confrontation.
"Despite the international fallout and political repercussions surrounding the announcement, it is not clear how much effect the sanctions will have, except on the ousted diplomats, who have until midday Sunday to leave the country. G.R.U. officials rarely travel to the United States, or keep assets here.
The four Russian intelligence officials are Igor Valentinovich Korobov, the chief of the G.R.U., and three deputies: Sergey Aleksandrovich Gizunov, Igor Olegovich Kostyukov and Vladimir Stepanovich Alexseyev."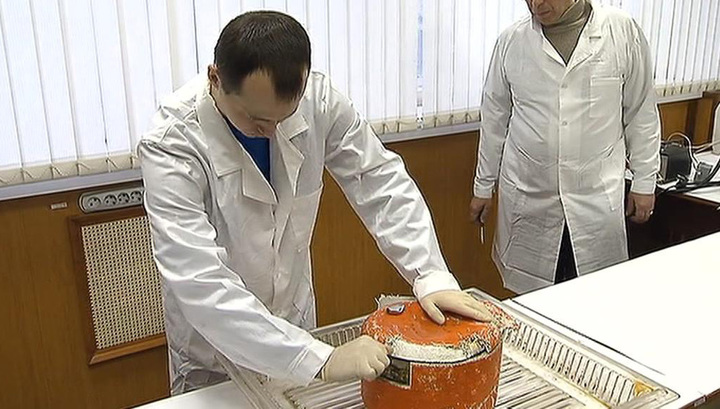 -
pasadena helicopter crash
"Pasadena": Посади "Один" ("Russian Airforce One"), на... [хуй]...
-
Overall Interpretation:
Russian military offers the full cooperation and alliance, with some suggestions and also with some threats.
"Suggestions" might include:
1).: ...
2):
2850: "28 - NATO", enlarged to 50 ? - Hmm, hmm, hmm... [How feasible? Another trick? "Da, da, da..." 3 to 5 would do, for now...]
2850 = 10+50= 150 [mln - Russian population?]

And at the same time, it is a threat. They are not able to separate one thing from another, which, although looking unnatural, is a common general dualistic thread and the feature of the similar situations: offers of cooperation are often coupled with explicit or implicit threats (of retaliation, etc.).
With regard to Tu-154 crash, they have not determined the definitive cause yet, and might never determine it with certainty (it might be the part of the game and its nature). It might take a month or longer to come up with some explanations. However, it is obvious, that they are quite alarmed and went on a defensive (with the angry offensive component).
-
Two dead in Apache helicopter crash in Galveston Bay
KHOU 11
News Houston
["Хуи - Dicks: American and Russian militaries": 1+1: Two "Idaho Potatoes"]
El Jardin Beach: ?"El (militant Islam) jar din": "It will be more of the same"?
Ellington Field [- see below]
cruise ship terminal in
La Porte:
Turkey the Sublime Porte, as the French called it, did it, together with the second party (1+1)
Bayport cruise terminal
-
Soldiers identified after fatal military helicopter crash into Galveston Bay
LA PORTE
, Texas — The identities of two soldiers with the Texas Army National Guard were released Thursday after the men died in a helicopter crash during a routine training flight over Galveston Bay, authorities said.
Investigators said
The AH-64 Apache helicopter
[? Ah, 64 (bit, as opposed to 32 or 16 bit, high level and intensity cyberwar; alternatively: 64 fields chessboard: "the game is not over yet, we have more pain up our sleeve..."), up the ache! ?]
fell into the water shortly before 4 p.m. Wednesday off the
Bayport Cruise [cruise missiles] Terminal near El Jardin Beach
, the [?] TheTexas Army National Guard confirmed.
The Texas Army identified the fallen soldiers as
Dustin Lee Mortenson [mort, mors], 32, of League City
and
Lucas ["Look:"] Maurice ["Mor" - in Russian, morte, mors - death] Lowe ["you, the lowees"], 33, of Hardin [hard in].
to dust in
meaning
- ?
Mortenson and Lowe died from injuries sustained during the crash, officials said.
Both soldiers were from the
Texas Army National Guard's 1st of the 149th Attack Helicopter Battalion
, Texas Army National Guard Chief Warrant Officer Glen Webb said at a press conference. One of the bodies has been located, and a search and recovery operation is underway for the second, authorities said.
The helicopter departed from
Ellington Joint Reserve Base in Houston:
[ell: Two 18 inch dicks together, "double ell",
etc.:
"It was used in the popular expression
"Gie 'im an inch, an he'll tak an ell" (equivalent to "Give him an inch, and he'll take a mile" or "... he'll take a yard", and closely similar to the English proverb "Give him an inch, and he'll take an ell", first published as "For when I gave you an inch, you tooke an ell" by John Heywood in 1546[13]). - Putin's and his close aggressive circle's psychology - this is also absolutely correct.]
before crashing into the water, according to CNN.
"All we know is that our pilots are highly trained, highly qualified veterans who have been flying this aircraft for many years,"
Master Sgt. Sean Cowher said
.
["The light is shone: Sean - ("But where is the Light of Understanding..."), now - cower", "her: kher-dick: "you are warned".]
Several emergency response agencies including the Texas Department of Public Safety,
Pasadena
Police Department and Harris County Sheriff's Office, among other, responded to the incident. The departments immediately launched boat and air crews as a part of a search and rescue operation.
"Our hearts and greatest condolences go out to the families of our Texas heroes who died yesterday. They were on a normal training mission. We lost two great Americans," Adjutant General John Nichols said.
Officials said the black box in flight recorder has been recovered.
The incident is still under investigation.
-
Two soldiers killed in military helicopter crash near Houston
1-149th
Attack Helicopter Battalion at Ellington Field.
[?Take 149(mln - Russian population), out of one: they are not responsible for him; or take 1 out of 149(mln)]?
[It is not enough to "take him out", which is not that difficult to do, and would be fully justified. He has to be fully exposed and judged by the Russian people and by the International Community, which would affirm the principle of "law and order".]
Houston CBS affiliate KHOU [N.B.]
reports from the
Pasadena (Texas)
Fire Department that crews are responding to reports of a military Apache helicopter in the water at
El Jardin Beach near Pasadena's Bayport cruise terminal in Galveston Bay.
[Galveston Bay: ? "Gay elves' tone"? bay]? - The homophobic bias had to be inserted, hadn't it?
Pasadena
is located about 16 miles southeast of Houston. The Coast Guard says the helicopter was based with the
Air National Guard and was based out of Ellington Field.
-
Soldiers identified after fatal military helicopter crash into Galveston Bay
-
Second Apache helicopter crash victim identified
GALVESTON – The second Texas Army National Guard crew member killed in an AH-64 Apache helicopter crash has now been identified.
AH-64 Apache
helicopter crash
(see above)
officials identified the second victim as Dustin Lee Mortenson, 32, of League City
Earlier Thursday, the family of Lucas Lowe, 33, was officially notified that he had been killed in the crash, according to Olen Bush, Lowe's father-in-law.
Lowe, an aircraft maintenance officer, was from Hardin. His wife, identified as Kami Bush, was pregnant with twins, a relative said Thursday.
"There is too much pain and hurt going on and it's devastating to the entire family," Olen Bush said of Lowe, a father of two.
The attack helicopter crashed about 3:50 p.m. Wednesday into
Galveston Bay a short distance from the Bayport Terminal wharves in Pasadena.
A barge from Humble-based T&T Salvage LLC
was moored near the wreckage, said Petty Officer 3rd Class Dustin Williams, a Coast Guard spokesman.
[
to dust in
meaning
- ? - appears second time.]
The 87-foot patrol boat
Manowar
[man or war: Yes! This is absolutely correct: that one man might lead to a war. I think, he is truly mad and suicidal.]
was nearby to guard the salvage site, Williams said.
The helicopter was on a routine training flight from Ellington Airport, where the 1-149 Attack Reconnaissance Battalion is based.
The crash is being investigated by the U.S. Army Combat Readiness Center at Fort Rucker, Alabama.
-
Two dead in Apache helicopter crash into water near Houston
SEABROOK,
[brook, to brook: "we suffered this calamity on the sea..."]
Texas (KXAN)
[a message from "Key Khan" - ?; Ka-han: "the dear one, the loved one", Kahane - ? - reference to - ?]
— Two soldiers on board an U.S. Army Apache attack helicopter died after the aircraft they were in went down in the water near the Houston Ship Channel Wednesday afternoon.
-
My overall comment:
Mr. K, or Mr. P, or whoever it is, who sends these and other messages:
Неча хуями меряться!
Try to understand that you will not be able to intimidate and influence anyone, including me. Use your brains. As I said before, there are actions and there are the reactions.

God bless America, but it will never be your America, and it will never be your world. You overestimate your capacities, in all your brazenness, and underestimate the capacities of others, greatly. This might be a fatal mistake.
Or, as one wise man put it so succinctly, recently, Burke-stan [буркать, in addition to burka and бурка] "should know its place". See also the reference below.
To know thyself, with the correct understanding of strengths and weaknesses, problems and solutions, without undue self-deprecation or self-aggrandizing, is the prerequisite of the healthy functioning on the individual, social, and the historical levels. It is also called the strategic analysis, as some good specialists know.
Trump will not save you, he potentially and invisibly might make things much worse for you, unwittingly or wittingly. (!!!)
If he is "unwitting" for one side, he might be just "unwitting" for another side, or generally.
Besides, he is not really such an "idiot", as it was correctly observed, and if he is "useful", it is first of all to himself (which will be watched very carefully), and to his (circle), and, including, to his country.
He is much smarter and more moral than it appears on a first glance.
His talent is the ability to reduce the enormous complexities to the understandable "black and white" simplicity. Simple he might be in his rhetoric, but simpleton he is not, by far.
And the biological weapons (no "zarazas" of any type or source, no "Zika"s or anthrax), or any other secondary types of weapons will not help you either.
The radical, healthy reassessment of the situation and positions on the historical, political and geopolitical chessboard appears to be due and needed.
As another wise man (I do not remember who) said a long time ago: Hashem, help me change what I can change and help me to accept what I cannot change.
So you better stick with my original and main interpretation:
"Russian military offers the full cooperation and alliance, with some suggestions..."
And the things are not that bad now, yet. YET!!! Try to keep the balance, which you like so much.
This is a qualitatively new game, and the qualitatively New Era.
It is too late for you, practically impossible, to catch up.
To play a second or a third fiddle, or rather to play your own instrument, whatever it is, as a part of the orchestra, to create the harmonious music, is the honorable exercise too. Apparently, the issue is to find your correct, proper, and natural place in the orchestra, without the false notes, false news, false thoughts, concepts, and plans; and without the unneeded extra noise.
-
Etc., etc.: I think, the overall meaning is clear, even with some possible interpretativel errors or misreadings of the details.
-
Continued:
Dec 30, 5:51 PM EST
Business exec was pilot of plane that vanished with 6 aboard
By MARK
GILLISPIE ["Mark this, gill and spy..."]
Associated Press
Coast Guard Search Ongoing for Missing Plane
AP
CLEVELAND (AP) --
The chief executive of a beverage distribution company [Pitin, distributing his boyars: "Boyaryshnik"]
was piloting a plane carrying
his wife, two sons [he does have a new wife and two young sons]
and two other people when it quickly lost altitude after takeoff from
Cleveland's [cleaved, split country: ?Russia, with its demographically explosive growth of Muslim population]
lakeshore airport and vanished from radar, according to his family and a flight-tracking service Friday.
[Reference to the Black sea plane crash and also to vanishing from the historical radar.]
Superior Beverage Group executive John T.
["Ti"]
Fleming
[Reference to Putin as the spymaster; another, alternative, and the diametrically opposite interpretations are possible and most likely were originally intended by the authors of this accident and the report, but it does suit our purposes of deeper interpretation to turn the tables dialectically. Fiction and action are the two sides of the same coin. And then, it is not nice to threaten your colleague who is just doing his proper job, finally.]
was piloting the
Columbus[US, alternatively: humbly thank you, khe, khe...]-bound plane
when it disappeared late Thursday about 2 miles over Lake Erie
[eerie Black sea],
his parents and company confirmed.
The five other people on the plane were
Fleming's wife, Sue [sue him],
teenage sons Jack and Andrew, a neighbor and the neighbor's daughter, said
John W ["double" you - Re-ah-lly? You think too highly of me, again...] Fleming, the pilot's father [Sergey Ivanov?],
and
Joseph McHenry [McCarthy],
an executive vice president at Superior Beverage.
Crews combing Lake Erie for the plane on Friday remained hopeful that the occupants could be found alive, and were in search-and-rescue mode, not recovery mode, as they plied waters about 50 feet deep, said
Capt. Michael Mullen [
Mike Mullen
],
the chief of response for the Ninth Coast Guard District.
Tracking service FlightAware logged only three location pings for the plane after takeoff from
Burke [burka] Lakefront [?Baltic sea] Airport
, and the last one indicated rapid altitude loss. Authorities have said there were no distress signals from the pilot.
The aircraft took off westward from Burke
, then turned north across the lake, according to the tracking service flightradar24.com. The departure procedure at Burke could take an aircraft north over the lake before turning south toward a destination
[?USA],
Mullen said.
The plane, which had made the
roughly
half-hour trip from Columbus earlier in the day, is registered to a limited liability company under the same Columbus address as Superior Beverage.
Authorities have detected "faint hints" but no strong pulse from an emergency locating transmitter, a beacon that could help find the plane, Mullen said. Searchers have found no sign of debris.
"We're very hopeful. We will be very hopeful up until the point that we have to turn the search off and we switch over to assisting with recovery," Mullen said at news conference Friday.
But when asked about the possibility of the twin-engine jet landing safely on Lake Erie, Mullen said, "Aircraft are not designed to float, especially in 12-foot seas."
The search overnight was made difficult by snow squalls, high seas and darkness, Mullen said. Weather prevented smaller Coast Guard boats in the Cleveland area from launching. A U.S. Coast Guard helicopter and a Royal Canadian Air Force plane were used along with a Coast Guard ship from Detroit began the search overnight that has continued in the daylight hours Friday.
It would have been the pilot's responsibility to determine whether it was safe to fly, Mullen said.
The Federal Aviation Administration said the Cessna Citation 525 plane left Burke at 10:50 p.m., and the Coast Guard said it was notified about the missing plane by air traffic control at Burke about 30 minutes later. Investigators from the FAA and National Transportation Safety Board were expected to arrive in Cleveland on Friday.
The aircraft was headed to
Ohio State University [O, higher: STATE, they all are the same, universal...]
Airport northwest of downtown Columbus.
---
Associated Press writers Kantele Franko in Columbus, Ohio, and David Koenig in Dallas contributed to this report.
---
This story has been corrected to show that the missing jet has two engines, not one.
-
10:34 AM 1/1/2017
P.S., M.N.: This is a message, most likely, from my most dear and truly incomparable friend "Big Y", this is his style. The monogram does look like David's sling too; the boys over there are just obsessed with this type of toys... But I am not sure that I'm quite ready to add my initials to it - not yet... I feel like teasing you a little... Remember, baby, I do love you enormously, and now even more than before. Although I would not necessarily jump into a sack with you at this point, I do not think you are very good at this, anyway; you like your Mahas too much. But maybe, we should give it a try one day, once or twice: maybe you will like it. However I will not reveal my sexual style to you, I doubt that it is what your fantasies are, and I am afraid that you might be disappointed. Let us just agree to continue our most romantic and erotisized friendship, miri ili ne miri, and with whoever is on a lookout. I liked the grand scale of this historical metaphor and your unique sense of humor, you definitely are getting better at this.
-
December 29th 18:08
Woman dies, 2 children injured in Colorado chairlift fall - Fox News
GRANBY, Colo. – A woman is dead and two children are injured after falling from a chairlift at a small Colorado ski area.
Police say the three people, who were all visiting from out of state, fell from a lift Thursday at
Ski Granby ["Cra! - and - Bi" - I know that...]
Ranch. Police say one of the children was hospitalized in stable condition and the other was flown to Children's Hospital in suburban Denver for treatment.
Police spokeswoman
Schelly Olson ["Sch - elly ol'son"]
says ski resort officials reported they fell about 20 feet onto snow. She said state regulators who oversee chairlifts are helping to investigate.
The ski area about 90 miles west of Denver promotes itself as a family-friendly resort without the hassles of larger, more famous ski resorts.
The death comes during one of the busiest weeks of the season for ski resorts in Colorado.
-
11:02 AM 1/1/2017
P.S., M.N.: And this little babe is just obsessed with skiing: the Northern face and temperament, very good at defense. Maybe this is exactly what you like, want, and need. Try it too; stay on the top of the game, but explore the bottom options too; gingerly and with the Right partner...
Just do not fall on a trail, and do not get bruised.
And do not try me in absentia for gay propaganda.
I don't ski, it never was my piece of marmalade.
I should do a study: the gay jokes and politics. Or: the joke of politics and gays. Or: the gay politics and jokes. Any other combinations?
You are really good at this bidniz also, the Great Combinator. Not to say the "Great Northern Wind Combine of the Record" (a cousin of the "Great Turbine"), or the "Great Aggregator", just like in "pi-lie-sos".
Stay uncut.
Happy New Year!
-
12/31/16, 10:31 AM
Eastern Standard Time