Next Page of Stories
Loading...
Page 2
Many people are scratching their heads trying to figure out how a Ukrainian citizen on a temporary visa to the United States was able to pose as a high school student for four years.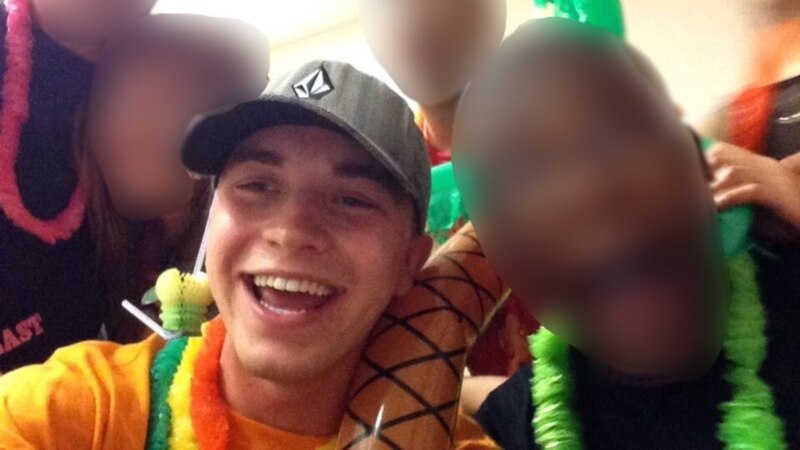 Two wings of a divided Republican party have focused the most intense attacks to date on frontrunner Donald Trump in a last-chance bid to stop the billionaire businessman's momentum before a set of crucial primary elections. After weeks of battling one another, Florida Senator Marco Rubio and Texas Senator Ted Cruz - representing the party establishment and its conservative wing respectively - unleashed a barrage of attacks on the outspoken candidate in a final debate before Super...
Ireland is voting for a new government Friday, but the country might not know the full official results until Monday — and the government won't take shape until next month, if one can even be formed. The AP explains some of the peculiarities of Ireland's democracy and its slow dance with election results.
Read the whole story
· · · ·
Next Page of Stories
Loading...
Page 3
Next Page of Stories
Loading...
Page 4
Next Page of Stories
Loading...
Page 5
China's high-speed sexual revolution
Chechnya is gearing up to establish control over its oil-extracting business. The procedure for handing over the Rosneft affiliate Chechenneftekhimprom to the Chechen authorities is expected to be completed in March. For the first time in many years, Grozny is close to acquiring full control over the oil business in the republic. Chechnya's governor, Ramzan Kadyrov, appears to have outsmarted the giant Russian state oil company Rosneft and its head, Igor Sechin, who is reportedly a close associate of President Vladimir Putin. The Chechen authorities accused Rosneft of failing to invest in oil extraction and refining and vow to revive the republic's oil sector (Onkavkaz.com, February 18).
Sources close to the Chechen leadership have said Kadyrov intends to force Sechin to rid Rosneft of all its remaining assets in the republic. Low oil prices and the existence of prospective oil fields in Siberia make doing so quite profitable for Rosneft. Oil extraction in Chechnya started long ago and many of its oil fields have been exhausted, while deeper oil fields require greater investment to exploit—something Rosneft apparently did not want to do. Oil extraction in Chechnya was a small fraction—0.23 percent—of Rosneft's total. Despite the impracticality of controlling oil extraction in Chechnya, the political symbolism of handing over the assets to the republic is quite significant. The republic's oil business was one of the main flashpoints in Russian-Chechen relations during the past 25 years. The Chechen quest for independence from Russia in the 1990s was partly based on its oil reserves and oil refineries. Prior to the second Russian-Chechen war of 1999–2000, the republic's three oil refineries could jointly process 20 million tons of oil per year. Chechnya's oil-processing enterprises accounted for 6 percent of Russian gasoline and up to 90 percent of the oil products for the country's aviation industry. After Russian forces levelled the Chechen oil industry and established control over the republic, Moscow started investing in the oil industry in Chechnya in an effort to rebuild its war-torn economy (Meduza.io, February 16). Now, the Chechen authorities are set to take control over what is left of the oil industry once again, this time with the approval of Moscow.
Handing over the oil industry in Chechnya to the regional authorities is not merely an economic question, but also a major political one. The Russian opposition has accused the Chechen leadership of masterminding the murder of prominent Russian opposition politician Boris Nemtsov, in Moscow, in February 2015. Since then, Kadyrov has made a number of controversial statements that put him at odds with large parts of Russian society, which may dislike the Russian opposition, but tends to dislike ethnic non-Russians even more. Some Russian analysts see a struggle going on between the Russian security services and Kadyrov, with the former having appealed to Putin to let them remove Kadyrov from power, to no avail (Newrezume.org, February 17). Instead of removing Kadyrov from power, or at least somehow undermining his authority, the Kremlin announced that it is handing over critical assets to the Chechen government. Is it a sign of devolution of power from the center to the periphery in Russia or a local victory for Kadyrov?
Russia's economic downturn is evidently taking a toll on Moscow's centralizing efforts in the country. The central government has already had to rewrite the budget for 2016, because it was drafted based on the assumption that the average oil price would be $50 dollars per barrel—$35 per barrel as the worst scenario. However, oil prices have dropped to $30 and lower since the beginning of 2016 (Vedomosti, January 11).
Moscow will soon have no money to send to Chechnya or the rest of the North Caucasus, meaning that it will have to drastically reduce government subsidies. Hence, the Kremlin may be trying other ways of sustaining the region in an effort to keep the local elites happy. This particularly applies to the Chechen Republic, which on the one hand still lacks the necessary tools to sustain itself but on the other hand has substantial armed forces that have to be provided for in order to ensure they remain under control. Handing over the oil industry to Grozny appears to be a way to appease the republican elites and is simultaneously a sign of approval for Ramzan Kadyrov. As the next step, Moscow will likely have to expand its accommodations for Kadyrov's government. Perhaps more important is the significance of this move for the other North Caucasus republics, particularly its implications for neighboring Dagestan. Dagestan reportedly has substantial oil and gas deposits that its officials are not allowed to touch without Moscow's approval. The devolution of power is likely to accelerate further if the leadership of Russia changes. But even with Putin in charge, it seems that regionalization of the country is slowly taking place; and the possibility that Chechnya could regain control over its energy resources has enormous implications for the rest of the North Caucasus.
Read the whole story
· · ·
Next Page of Stories
Loading...
Page 6
SAN FRANCISCO (AP) - A federal appeals court says 10 terrorist attack victims who won financial claims against Iran can seize a $2.8 million judgment owed to that country's defense ministry.
The 9th U.S. Circuit Court of Appeals ruled Friday that the seizure would not violate agreements between Iran and ...
Two Marines were attacked in the nation's capital earlier this month, though police believe that the two incidents are unrelated.
A veteran Marine was assaulted and robbed by a pair of teenagers at a McDonald's restaurant in Washington, D.C., on Feb. 12, according to reports. Local
WUSA9
reported Thursday that a second Marine, Michael Schroeder, was attacked on D.C. the same day.
According to his family, Schroeder was found facedown between two cars with money missing in the northwest neighborhood of Glover Park. Two people passing by in a taxi noticed Schroeder and called police.
Schroeder, who was transported to George Washington University Hospital, suffered a fractured skull and a concussion. It remains unclear what happened; Schroeder told the news outlet that the last thing he remembers was walking home.
"I wasn't trying to find trouble. I was actually just trying to walk home," he said.
According to a police report, Schroeder, who served in Iraq, was found facedown between two town cars. He felt cold, was bleeding from his head, and appeared intoxicated, the report said.
Schroeder's twin brother, a fellow Marine, said that doctors believe his brother was likely attacked from behind.
"This will probably go down as an assault or attempted robbery but when you hit somebody in the head and hard enough to fracture their skull with something harder than a metal or fist, it should be looked at as attempted murder," he said.
Christopher Marquez, the decorated Marine veteran who was also attacked on Feb. 12, told the
Washington Post
that he was assaulted by a group of black teenagers in what he believed to be a racially-motivated attack. D.C. police
arrested
two teenagers in connection with the assault this week.
The serenity of the capital's historic Marjeh Square reflects the adaptability of Syrians and resilience of human nature. It also underscores the strategically important success of President Bashar Assad in insulating his seat of power from the devastation that has swept much of the country in the nearly 5-year-old civil war.
A year after the assassination of Russian opposition leader Boris Nemtsov, beleaguered anti-Kremlin activists are seeking to overcome repression and apathy to challenge President Vladimir Putin as parliamentary elections approach.
Protesters plan a march through central Moscow on Saturday to mark the anniversary of the Feb. 27 killing of Nemtsov, a former deputy prime minister who was gunned down on a bridge next to the Kremlin. His ally, former Russian Prime Minister Mikhail Kasyanov, said he expects as many as 80,000 to take part after Moscow city authorities refused a request to allow protesters to gather at the spot where Nemtsov was murdered.
The demonstration takes place amid continued harassment of opposition activists by the authorities and Kremlin supporters ahead of parliamentary elections in September as Russians endure the longest economic recession of Putin's 16-year rule, with incomes falling the most since he came to power. Anger over alleged ballot-rigging in 2011 parliamentary elections triggered Russia's biggest street protests in nearly two decades against Putin's return to the presidency for a third term.
The authorities "are afraid of destabilization, which for them means free elections and constitutional rule," Kasyanov said in an interview. "Dictators disappear quickly once they show any sort of weakness. That's why Putin can't show weakness and why his loyalists are trying to eradicate anything that breathes."
Hardships, Protests
Despite the hardships Russians face, Putin's public approval has held near a record-high amid airstrikes in Syria and the standoff with the U.S. and the European Union over Ukraine. There's only a 30 percent chance that economic distress and rising poverty will translate into political unrest of the kind seen in 2011 as Russia enters a second year of recession amid the slump in oil prices, according to the median of 27 estimates in a Bloomberg
survey
.
Nemtsov's death shocked Russians and sparked opposition allegations that it was the result of a campaign of hatred stirred up by the Kremlin to bolster Putin's support. He was shot two days before he was due to lead a protest over the economic crisis and less than a week after a Kremlin-backed rally called Putin's opponents "national traitors" who should be "purged."
The main suspect in the killing, Zaur Dadayev, was deputy head of an elite police unit loyal to Ramzan Kadyrov, the head of Russia's Chechnya region who's repeatedly threatened opposition activists. Kadyrov has denied any involvement in the killing and said he's willing to testify.
Kasyanov said a group of men he believed to be Chechens shouted threats and threw a cake at him in a Moscow restaurant on Feb. 9. While he didn't accuse Kadyrov of responsibility, the attack came days after the Chechen leader posted a video on his Instagram account showing Kasyanov apparently in the
crosshairs
of a scope sight. Kadyrov later added a picture of himself with a sniper rifle.
The Chechen leader's involvement in threats against opposition figures show the Kremlin's become "hysterical" over the political and economic situation in Russia, Kasyanov said. Another opposition leader, Alexey Navalny, said Thursday on Twitter that he was hit by two cakes thrown by unidentified men outside his Moscow office.
Next Page of Stories
Loading...
Page 7
BEIRUT/WASHINGTON/MOSCOW
Last July, Syrian President Bashar al-Assad seemed to be losing his battle against rebel forces. Speaking to supporters in Damascus, he acknowledged his army's heavy losses.
Western officials said the Syrian leader's days were numbered and predicted he would soon be forced to the negotiating table.
It did not turn out that way. Secret preparations were already underway for a major deployment of Russian and Iranian forces in support of Assad.
The military intervention, taking many in the West by surprise, would roll back rebel gains. It would also accelerate two shifts in U.S. diplomacy: Washington would welcome Iran to the negotiating table over Syria, and it would no longer insist that Assad step down immediately.
"That involved swallowing some pride, to be honest, in acknowledging that this process would go nowhere unless you got Russia and Iran at the table," a U.S. official said.
At the heart of the diplomacy shift – which essentially brought Washington closer to Moscow's position – was a slow-footed realization of the Russian military build-up in Syria and, ultimately, a refusal to intervene militarily.
Russia, Iran and Syria struck their agreement to deploy military forces in June, several weeks before Assad's July 26 speech, according to a senior official in the Middle East who was familiar with the details.
And Russian sources say large amounts of equipment, and hundreds of troops, were being dispatched over a series of weeks, making it hard to hide the pending operation.
Yet a senior U.S. administration official said it took until mid-September for Western powers to fully recognize Russia's intentions. One of the final pieces of the puzzle was when Moscow deployed aircraft flown only by the Russian military, eliminating the possibility they were intended for Assad, the official said.
An earlier understanding of Russia's military plans is unlikely to have changed U.S. military policy. President Barack Obama had made clear early on that he did not want Washington embroiled in a proxy war with Russia. And when the West did wake up to Russian President Vladimir Putin's intentions, it was short of ideas about how to respond.
As in Ukraine in 2014, the West seemed helpless.
French President Francois Hollande summed up the mood among America's European allies: "I would prefer the United States to be more active. But since the United States has stepped back, who should take over, who should act?"
SIGNPOSTS
In July last year, one of Iran's top generals, Qassem Soleimani, went to Moscow on a visit that was widely reported. The senior Middle Eastern official told Reuters that Soleimani had also met Putin twice several weeks before that.
"They defined zero hour for the Russian planes and equipment, and the Russian and Iranian crews," he said.
Russia began sending supply ships through the Bosphorus in August, Reuters reported at the time. There was no attempt to hide the voyages and on Sept. 9 Reuters reported that Moscow had begun participating in military operations in Syria.
A Russian Air Force colonel, who took part in preparations and provided fresh details of the build-up, said hundreds of Russian pilots and ground staff were selected for the Syria mission in mid-August.
Warplanes sent to Syria included the Sukhoi-25 and Sukhoi-24 offensive aircraft, U.S. officials said. In all, according to U.S. officials, Russia by Sept. 21 had 28 fixed-wing aircraft, 16 helicopters, advanced T-90 tanks and other armored vehicles, artillery, anti-aircraft batteries and hundreds of marines at its base near Latakia.
Despite this public build-up, the West either played down the risks or failed to recognize them.
U.S. Secretary of State John Kerry said on Sept. 22 that Russian aircraft were in Syria to defend the Russians' base - "force protection" in the view of U.S. military experts.
At the United Nations General Assembly on Sept. 28, the French announced their own first air strikes in Syria.
"The international community is hitting Daesh (Islamic State). France is hitting Daesh. The Russians, for now, are not doing anything," Foreign Minister Laurent Fabius Fabius said at the time.
The next day Russia announced its strikes in Syria.
WARNINGS
One former U.S. official, who was in government at the time, told Reuters that some U.S. officials had begun voicing concern that Russia would intervene militarily in Syria two weeks before the bombing began.
Their concerns, however, were disregarded by officials in the White House and those dealing with the Middle East because of a lack of hard intelligence, the former U.S. official said.
"There was this tendency to say, 'We don't know. Let's see,'" recounted the former U.S. official.
Yet between October and December, American perceptions shifted, as reported by Reuters at the time.
By December, U.S. officials had concluded that Russia had achieved its main goal of stabilizing Assad's government and could maintain its operations in Syria for years.
"I think it's indisputable that the Assad regime, with Russian military support, is probably in a safer position than it was," a senior administration official said.
DIPLOMATIC U-TURN
At that point, the U.S. pivoted to the negotiating table with Russia and Iran. Officials say they had few other options with Obama unwilling to commit American ground troops to Syria, aside from small deployments of Special Operations forces, or provide U.S.-backed opposition fighters with anti-aircraft missiles.
In Munich on Feb 12, Kerry and Russian Foreign Minister Sergei Lavrov announced an agreement for humanitarian access and a "cessation of hostilities" in Syria, far short of a ceasefire.
"Putin has taken the measure of the West... He has basically concluded, I can push and push and push and push and I am never going to hit steel anywhere," said Fred Hof, a former State Department and Pentagon Syria expert now at the Atlantic Council think tank.
Today, U.S. officials sound a far different note than in the early days of the uprising against Assad when they said his exit must be immediate. Now, with the war entering its sixth year, they say they must push the diplomatic possibilities as far as possible and insist Kerry is fully aware of what Russia is doing to change facts on the ground.
In congressional testimony on Wednesday, Kerry acknowledged there was no guarantee the "cessation of hostilities" would work, adding: "But I know this: If it doesn't work, the potential is there that Syria will be utterly destroyed. The fact is that we need to make certain that we are exploring and exhausting every option of diplomatic resolution."
For the rebels, the reality is bleak.
Government forces have closed in on the city of Aleppo, a major symbol of the uprising. Their supply routes from Turkey cut, rebels in the Aleppo area now say it may only be a matter of time before they are crushed altogether.
"We are heading toward being liquidated I think," said a former official in a rebel group from the city.
Other fighters remain determinedly upbeat, saying Assad is only gaining ground because of Russian air power and he will not be able to sustain the advances.
For Syrians living under government rule in Damascus, Moscow's intervention has inspired a degree of confidence. They credit one of the calmest periods since the start of the war to the death of rebel leader Zahran Alloush, killed in a Russian air strike on Christmas Day.
There are few foreign visitors these days. Bashar al-Seyala, who owns a souvenir shop in the Old City, said most of his foreign customers are Russians. His shop had just sold out of mugs printed with Putin's face.
(Additional reporting by John Irish, Arshad Mohammed, Lesley Wroughton, Warren Strobel, Lou Charbonneau and Mark Hosenball; Writing by Giles Elgood; editing by Janet McBride)
Read the whole story
· · · · · ·
The Russian opposition promised to deliver a groundbreaking report on Chechnya by Ilya Yashin, the deputy chairman of the Svoboda-Parnas party, long before February 23. On February 7, Yashin surprised the Chechen authorities after he asserted that he had visited the republic's capital and published photographs of Grozny on social media, as proof of his visit (Mk.ru, February 8). The Chechen authorities were outraged by Yashin's trip and tried to show that it was nothing more than a Russian opposition PR campaign prior to his presentation of the report on Chechnya in Moscow (Vz.ru, February 23).
The day before the report's presentation, unidentified individuals warned that bombs had been placed in the Parnas party's headquarters in Moscow. The day of the presentation, police evacuated the Parnas headquarters (Svoboda.org, February 23) after an anonymous caller phoned in another bomb threat. During the presentation, despite security checks at the entrance, some people managed to sneak in to protest against Yashin's report (
RIA Novosti
, February 23). Many observers believed that Kadyrov's supporters would try to prevent the report from being presented in Moscow. On the morning of February 23, several hours before the presentation, Kadyrov, in a surprise move, published the report on all his social media accounts. He was able to do so because the website of the Open Russia foundation had prematurely published Yashin's report by accident: the foundation planned to post only one of its chapters, but accidentally released the whole thing. The entire report was available on the Open Russia site for only five minutes, but it was enough for Kadyrov to download it and then post it on his social media sites (Ya-kadyrov.livejournal.com, February 23).
Many foreign media outlets accredited in Russia were interested in the report because they expected to learn something new about the murder of Boris Nemtsov and his killers' ties to the Chechen authorities. Instead, Yashin presented a colorful report with numerous photos from the Internet, where almost all his material came from, but it contained nothing new.
The report, titled "Threat to National Security," consists of nine chapters and 30 sections (Putin-itogi.ru, Fenruary 23). It starts with the so-called ethnic cleansing of Russians in Chechnya at the beginning of the 1990s, which already casts doubt on how balanced the report is. No Russian human rights organization has ever referred to the migration processes in Chechnya at that time as the "ethnic cleansing of Russians," because the number of Chechens leaving the republic during those years was actually higher than members of other ethnic groups. It appears that Yashin, in his report, was paying tribute to Russian nationalists like Aleksei Navalny, the opposition leader who fights corruption while, at the same time, makes no secret of his anti-Caucasian sentiments. Further, the author asserts that Ramzan Kadyrov fought the Russian army during the first Russian-Chechen war in 1994–1996, which is also a dubious assertion. The report details how Kadyrov's rule was built, describes the charitable funds providing financial support that are associated with criminals, and lists his private military formations (which are officially listed as units of the federal forces). The report asserts that Kadyrov used violence and committed atrocities against his political adversaries (which investigations conducted by federal structures have not confirmed). It also says that Kadyrov created a personality cult and Islamized the republic, as
Sharia
is put above Russian laws. However, the Russian Prosecutor General's Office has found no evidence of this, either. Yashin also writes about the involvement of people from Kadyrov's inner circle in Boris Nemtsov's murder.
Nevertheless, the report does not contain a single new fact or new explanation that would provide insight into Ramzan Kadyrov and his role in Russian politics. A good lawyer could potentially refute Ilya Yashin's claims and force him to apologize to Kadyrov. The only merit of Yashin's report, which other experts also noted, is that he managed to put together an entire collection of facts about Kadyrov and show that his rule is not an accident, but a system of authority that Moscow created jointly with the Chechen side.
Yashin unveiled his report on one of the most tragic dates for the Chechens—February 23, the anniversary of the mass deportation by Stalin in 1944. In Yashin's opinion, this showed his solidarity with the Chechen people (Kavkazsky Uzel, February 23)—i.e., that he is not against Chechens, but simply against the system built by Kadyrov. Yashin also demanded Kadyrov's resignation (Echo.msk.ru, February 23). It is unlikely that the Kremlin is interested in Yashin's opinion, but the Russian authorities may use his report as a pretext for showing Russian society's discontent with the situation in Chechnya.
Continuing pressure on the Kremlin regarding Kadyrov's activities will sooner or later force President Vladimir Putin to react to it. Sensing that, Kadyrov made a surprise statement in an interview with the
Russian News Service
radio (
Russkaya Sluzhba Novostei
), saying he was tired and wanted to step down since he had accomplished his mission fully. Kadyrov said he was prepared to stay on if the Kremlin asked him to, but that there were people in Chechnya who could replace him, because he created a working system of governance (Rosbalt.ru, February 23). Thus, Kadyrov indicated that he was not holding on to power and was prepared to serve the Russian Federation in any capacity.
Only two weeks remain until the end of Kadyrov's term as governor, which ends on March 5. According to the rules of the political system that the Kremlin created, Kadyrov should have known about his political prospects several months ago. Apparently, Chechnya's governor is uncertain about his future. Politicians and experts, however, are quite certain that, at this stage, Ramzan Kadyrov is an irreplaceable figure in Chechnya for the Kremlin. In any case, the Kremlin will have to signal its intentions regarding the governor of Chechnya in the next few days.
Read the whole story
· · ·
Next Page of Stories
Loading...
Page 8
Next Page of Stories
Loading...
Page 9
The UN atomic watchdog says Iran is complying with the commitments it made under last year's landmark nuclear deal.