ANNULMENT of elections should be considered if sufficient evidence is presented, Supreme Court has to take the "unpresidented" case urgently

—

Mike Nova (@mikenov) January 4, 2017
__________________________________________________________________
Mr. Netanyahu and Mr. Putin: what do you think, America is, a cheap whore, whom you can turn and position any which way you wish and desire?!
I do anticipate your response: "Do not do unto others what you don't want to be done to you! Obama interfered in our elections, almost demonstratively, blatantly and obviously; and we interfered into yours. The only difference is, that he was not successful at that, because he lacks the skills and acumen, and we were successful, because we do poses them." This might be so (it is hard to argue with this point), but the two wrongs do not make one right.
I do not think that the situation with Trump is resolved at this point, and no one knows how it will eventually turn out.
I am a Jew (you know that), I look very much like an Israeli (that what people often think who I am), and for all intents and purposes, I am, even if I do not have a passport and have never been in the country. Israel is just as dear to me as America is. When I look at you, I see very much a member of the very close family. But I cannot say, sir, that I understand very well this relatively recent nationalistic (some call it ultra-nationalistic) trend. And I do not like at all what happened with elections, although I share the same ultimate ideological precepts. (Who doesn't?) The situation is very complex, and gets more complex with each passing year. The easy and straightforward solutions might be more of the illusions.
Your recent closeness, friendship, and alliance with Russia also raises some questions. America is not just the "Atlantic station", and Israel is not the "Long Island railroad train", unless she wants to be an island forever. The isolation has to be broken, the solutions have to be found, the world has to admire Israel, not to feel the wall. Most of all, the relations with the US, first of all in the security areas have to be fully restored, I wrote about this earlier. And regardless, of who is the President or the Prime Minister. The relations in these areas have been described as "good" by the military and the intelligence specialists and experts, but they cannot be really good with such cracks in the general trust.
"
Sow the wind and reap the whirlwind
, at the time, place, and the circumstances of our choosing. Hashem is watching us, and he is watching you. Both of you (meaning you and Putin) are too smart for your shorts!" I wrote this earlier, and in anger. But I still cannot delete or erase these words.
Something looks wrong, feels wrong, and probably is wrong. It is hard to define it (and would be very unpleasant to go into the depths of it all), although it is quite obvious. It probably is the feeling of been manipulated, played with, and to be taken for the fools. Please forgive me, sir, I do not wear any hats and have no desire to wear them, but I will say this: this nonsense has to stop.
Sholom.
__________________________________________________________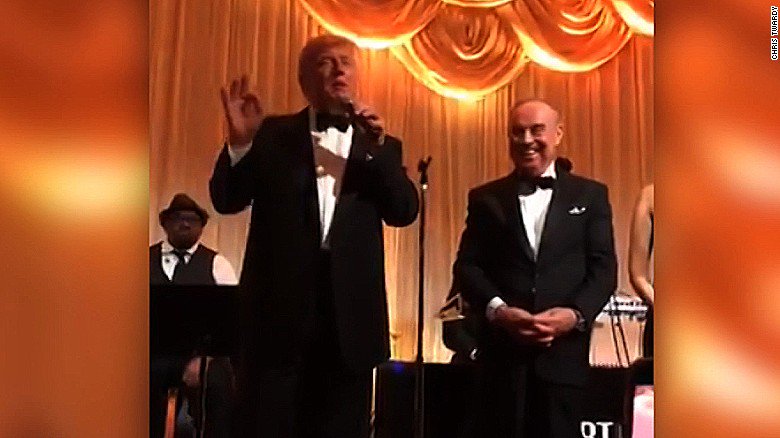 A video shows Donald Trump ringing in the new year with convicted felon Joseph "Joey No Socks" Cinque
http://
cnn.it/2j7Rz81
"Cinque"! "Five"! "ПЯТЁРКА"!
And for the FBI: A Big "DVOIKA"!
Would you limit the scope and content of his briefings?
How would the government function?
»
mikenov on Twitter: Trump says he will get intelligence briefing on Russia hacking on Friday https://t.co/v49AQEaexU via @Reuters
_______________________________________________________
Mike Nova's Shared NewsLinks and Tweets In Brief - Page