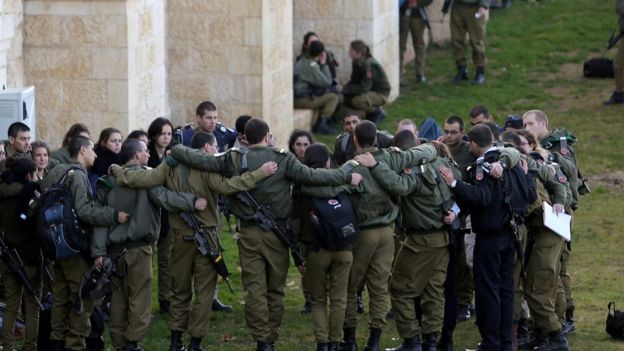 Russi did it:
Armon Hanatziv: Arm on; Ha natziv: "Arm on ("get armed"...); Hey, native! (or "nazi")"
Fadi Qunbar: Fa di Qun bar: "Fucking die, kuhn (bold) bar!" (reference to a long shape of Israel's land)
Jabel Mukaber: Ja bel Muka ber: "Jay belle, ("a beautiful Jew"), muka ("pain" in Russian) bearer (sufferer) - бери ("take it" in Russian)

And Russi did this too:
It is obvious. And the goal is obvious. Will not happen, too crude.
Brush up on your skills, babes. More elegance - this is the key word.

Mike Nova's Shared NewsLinks and Tweets In Brief - Page