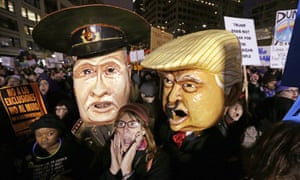 UK was given details of alleged contacts between Trump campaign and Moscow - The Guardian
Trump and Russia
-
Sources also claim that Moscow is capable of blackmailing the new president, and detail "perverted sexual acts" committed by the new President as evidence.
According to his court papers, Mr Steele decided to hand the dossier over "on a confidential basis in hard copy form" to the British intelligence services because it "had implications for the national security of the US and the UK", as well as being "of considerable importance in relation to alleged Russian interference in the US presidential election".
The dossier came into the public eye when it was published by

Buzzfeed

, who stressed they were "unverified and potentially unverifiable"."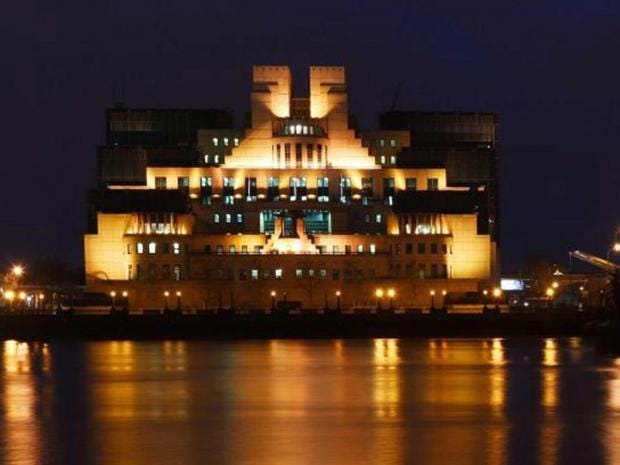 "However, say security sources, Mr Steele became increasingly frustrated that the FBI was failing to take action on the intelligence from others as well as him. He came to believe there was a cover-up, that a cabal within the Bureau blocked a thorough inquiry into Mr Trump, focusing instead on the investigation into Hillary Clinton's emai
ls."
...
"By late July and early August MI6 was also receiving information about Mr Trump. By September, information to the FBI began to grow in volume: Mr Steele compiled a set of his memos into one document and passed it to his contacts at the FBI. But there seemed to be little progress in a proper inquiry into Mr Trump. The Bureau, instead, seemed to be devoting their resources in the pursuit of Hillary Clinton's email transgressions.
The New York office, in particular, appeared to be on a crusade against Ms Clinton. Some of its agents had a long working relationship with Rudy Giuliani, by then a member of the Trump campaign, since his days as public prosecutor and then Mayor of the city."
"Steele outlined how four Trump campaign representatives traveled to Prague in the Czech Republic in August or September to have "secret discussions with Kremlin representatives and associated operators/hackers." The group discussed how they would pay hackers for breaking into the Democratic Party's computers and developing a "contingency plans for covering up operations."
The memo reported that hackers were paid by the Trump Organization, however, the hackers were under the direction of Russian President Vladimir Putin."
-