"He basically said, 'Get a life,' " Mr. Graham said of the F.B.I. official, who suggested that the former senator was chasing a dead-end investigation...
"One thing that irritates me is that the F.B.I. has gone beyond just covering up, trying to avoid disclosure, into what I call aggressive deception," Mr. Graham said...
Mr. Graham said he simply wanted to make certain any co-conspirators in the Sept. 11 attacks were made to pay.
"To me, the most simple, unanswered question of 9/11 is, did the 19 hijackers act alone or were they assisted by someone in the United States?" he said. "The official position of the United States government is they acted alone."
"My motivation is to try to answer that question," he said. "Did they act alone or did they have a support structure that made 9/11 possible?"
Next Page of Stories
Loading...
Page 2
Next Page of Stories
Loading...
Page 3
One afternoon in late February, Gennady Kernes, the mayor of Kharkov, Ukraine's second largest city, pushed his wheelchair away from the podium at city hall and, with a wince of discomfort, allowed his bodyguards to help him off the stage. The day's session of the city council had lasted several hours, and the mayor's pain medication had begun to wear off. It was clear from the grimace on his face how much he still hurt from the sniper's bullet that nearly killed him last spring. But he collected himself, adjusted his tie and rolled down the aisle to the back of the hall, where the press was waiting to grill him.
It was a sign of his allegiance in the new phase of Ukraine's war. Since February, when a fragile ceasefire began to take hold, the question of the country's survival has turned to a debate over its reconstitution. Under the conditions of the truce, Russia has demanded that Ukraine embrace "federalization," a sweeping set of constitutional reforms that would take power away from the capital and redistribute it to the regions. Ukraine now has to decide how to meet this demand without letting its eastern provinces fall deeper into Russia's grasp.
Kernes sees it differently. His city of 1.4 million people is a sprawling industrial powerhouse, a traditional center of trade and culture whose suburbs touch the Russian border. Its economy cannot survive, he says, unless trade and cooperation with the "aggressor state" continue, regardless how much Russia has done in the past year to sow conflict in Ukraine.
"That's how the Soviet Union built things," Kernes explains in his office at the mayoralty, which is decorated with an odd collection of gifts and trinkets, such as a stuffed lion, a robotic-looking sculpture of a scorpion, and a statuette of Kernes in the guise of Vladimir Lenin, the founder of the Soviet Union. "That's how our factories were set up back in the day," he continues. "It's a fact of life. And what will we do if Russia, our main customer, stops buying?" To answer his own question, he uses an old provincialism: "It'll be cat soup for all of us then," he said.
But that pain will be just the beginning, says Kernes, unless Ukraine allows its eastern regions to develop economic ties with Russia. As proof he points to the fate of Turboatom, his city's biggest factory, which produces turbines for both Russian and Ukrainian power stations. Its campus takes up more than five square kilometers near the center of Kharkov, like a city within a city, complete with dormitories and bathhouses for its 6,000 employees. On a recent evening, its deputy director, Alexei Cherkassky, was looking over the factory's sales list as though it were a dire medical prognosis. About 40% of its orders normally come from Russia, which relies on Turboatom for most of the turbines that run its nuclear power stations.
"Unfortunately, all of our major industries are intertwined with Russia in this way," Cherkassky says. "So we shouldn't fool ourselves in thinking we can be independent from Russia. We are totally interdependent." Over the past year, Russia has started cutting back on orders from Turboatom as part of its broader effort to starve Ukraine's economy, and the factory has been forced as a result to cut shifts, scrap overtime and push hundreds of workers into retirement.
At least in the foreseeable future, it does not have the option of shifting sales to Europe. "Turbines aren't iPhones," says Cherkassky. "You don't switch them out every few months." And the ones produced at Turboatom, like nearly all of Ukraine's heavy industry, still use Soviet means of production that don't meet the needs of most Western countries. So for all the aid coming from the state-backed institutions in the U.S. and Europe, Cherkassky says, "those markets haven't exactly met us with open arms."
Russia knows this. For decades it has used the Soviet legacy of interdependence as leverage in eastern Ukraine. The idea of its "federalization" derives in part from this reality. For two decades, one of the leading proponents of this vision has been the Russian politician Konstantin Zatulin, who heads the Kremlin-connected institute in charge of integrating the former Soviet space. Since at least 2004, he has been trying to turn southeastern Ukraine into a zone of Russian influence – an effort that got him banned from entering the country between 2006 and 2010.
His political plan for controlling Ukraine was put on hold last year, as Russia began using military means to achieve the same ends. But the current ceasefire has brought his vision back to the fore. "If Ukraine accepts federalization, we would have no need to tear Ukraine apart," Zatulin says in his office in Moscow, which is cluttered with antique weapons and other military bric-a-brac. Russia could simply build ties with the regions of eastern Ukraine that "share the Russian point of view on all the big issues," he says. "Russia would have its own soloists in the great Ukrainian choir, and they would sing for us. This would be our compromise."
"And you know what I got for that," Kernes says. "I got a bullet." On April 28, while he was exercising near a city park, an unidentified sniper shot Kernes in the back with a high-caliber rifle. The bullet pierced his lung and shredded part of his liver, but it also seemed to shore up his bona fides as a supporter of Ukrainian unity. The state dropped its charges against him soon after, and he was able to return to his post.
Now the fight over Ukraine's federalization is shaping up to be his last. In late March, as he continued demanding more autonomy for Ukraine's eastern regions, the state re-opened its case against him for alleged kidnapping and torture, which he has always denied. The charges, he says, are part of a campaign against all politicians in Ukraine who support the restoration of civil ties with Russia. "They don't want to listen to reason," he says.
But one way or another, the country will still have to let its eastern regions to do business with the enemy next door, "because that's where the money is," Kernes says. No matter how much aid Ukraine gets from the IMF and other Western backers, it will not be enough to keep the factories of Kharkov alive. "They'll just be left to rot without our steady clients in Russia." Never mind that those clients may have other plans for Ukraine in mind.
Read the whole story
· · · · · ·
The Guardian:

Russia's

defence ministry unveils clothing line inspired by

...

Kyiv Post



all 5 news articles »
Paul Goble
Staunton, April 13 – Political emigres have long played a much greater role in Russia and especially in Russian thinking than in other countries, the result among other things of the fact that Lenin and a tiny band of emigres returned from abroad in 1917 and in the space of a few months carried out a revolution.
Now, as a result of Vladimir Putin's increasing repression at home, ever more Russians are choosing to leave the country not simply for better economic opportunities as was true during the first post-Soviet years but for political reasons. And they are increasingly the focus of Moscow's concerns and attacks.
In today's "Nezavisimaya gazeta," Aleksey Gorbachev, that Moscow paper's political observer, discusses this unfortunate if not unexpected development and points out that "opposition figures who go abroad are now being accused of organizing color revolutions" and even being charged in absentia in Russian courts (
ng.ru/politics/2015-04-13/3_emigranty.html
).
Last Friday, without either the accused or his lawyer being present, Pavel Shekhtman, who has emigrated to Ukraine, was "arrested" in absentia by a Moscow court. Also last week, Finland gave political asylum to Andrey Romanov, formerly of Magnitogorsk. Both were accused of extremism because of their pro-Ukrainian posts on social networks.
Olga Kurnosova, a leader of the Russian political refugees in Kyiv – and there are now enough of them that one can speak of such a position, told "Nezavisimaya gazeta" that Moscow is seeking to "accuse many of those who have left Russia of making plans for a color revolution" in their homeland.
Shekhtman, who had been under house arrest in Russia, fled to Ukraine where he sought political asylum because he was threatened with up to five years in Russian prison camps for web posts asserting that Russian soldiers have been "killing Ukrainian prisoners who refuse to make declarations on Russian channels."
He says that he "will return to Russia only if the [Putin] regime falls."
Romanov faced similar charges and an order for his arrest was issued last December, but before it could be acted upon. The Magnitogorsk internet activist fled together with his family to Finland.

On Friday, a Finnish immigration court informed him that he had been granted political asylum in that country, a status which means he won't be handed over to Russian officials.
The increasing number of such political emigres, the "Nezavisimaya gazeta" writer says, has not passed unnoticed by the Russian authorities. Moscow has deployed not only diplomatic and law-like means but also launched media campaigns in the countries to which they have fled, accusing them of fomenting a revolution at home and threatening bilateral ties.
This campaign is clearly "coordinated," Kurnosova says from Kyiv. And she notes that when she and others in her status try to speak via internet telephone with their friends in Russia, the connections are jammed with the same kind of "music" that the KGB used against Western radio stations in Soviet times.
Konstantin Kalachev, head of the Moscow Political Expert Group, told the newspaper that in his view, suggestions that those who have emigrated are plotting a color revolution is "the only argument which the authorities can advance to justify the fact that people who think differently have been forced to leave the country."
"If people who think differently did not exist, they would have to be invented to justify the fact that they are being forced to leave the country. The theme of a color revolution in Russia today sounds like unreal science fiction. But the siloviki prefer to protect themselves" by pushing people out and thus justifying what the organs are doing.
Read the whole story
· · · ·
Guenter Grass, the Nobel-winning German writer who gave voice to the generation that came of age during the horrors of the Nazi era but later ran into controversy over his own World War II past and stance toward Israel, has died. He was 87. Matthias Wegner, spokesman for the Steidl publishing house, confirmed that Grass died Monday morning in a Luebeck hospital. Grass was lauded by Germans for helping to revive their culture in the aftermath of World War II and helping to give voice and support to democratic discourse in the postwar nation. Yet he provoked the ire of many in 2006 when he revealed in his memoir "Skinning the Onion" that, as a teenager, he had served in the Waffen-SS, the combat arm of Adolf Hitler's notorious paramilitary organization. In 2012, Grass drew sharp criticism at home and was declared persona non grata by Israel after publishing a prose poem, "What Must Be Said," in which he criticized what he described as Western hypocrisy over Israel's nuclear program and labeled the country a threat to "already fragile world peace" over its belligerent stance on Iran. A trained sculptor, Grass made his literary reputation with "The Tin Drum," published in 1959. It was followed by "Cat and Mouse" and "Dog Years," which made up what is called the Danzig Trilogy - after the town of his birth, now the Polish city of Gdansk. Reaction to Nazism Combining naturalistic detail with fantastical images, the trilogy captured the German reaction to the rise of Nazism, the horrors of the war and the guilt that lingered after Adolf Hitler's defeat. The books return again and again to Danzig, where Grass was born on Oct. 16, 1927, the son of a grocer. In the trilogy, Grass drew partly on his own experience of military service and his captivity as a prisoner of war held by the Americans until 1946. "The Tin Drum" became an overnight success - a fact that Grass told The Associated Press in 2009 surprised him. Asked to reflect why the book became so popular, he noted that it tackles one of the most daunting periods of German history by focusing on the minutiae in the lives of ordinary people. Then he quipped: "Perhaps because it's a good book." Three decades after its release, in 1999, the Swedish Academy honored Grass with the Nobel Prize for literature, praising him for setting out to revive German literature after the Nazi era. With "The Tin Drum," the Nobel Academy said, "it was as if German literature had been granted a new beginning after decades of linguistic and moral destruction."
Russia imposed the ban and scrapped a contract for delivery of S-300s in 2010 under pressure from the West, after backing the last round of UN sanctions imposed on Tehran over nuclear activities the United States and other nations feared were aimed at developing atomic weapons.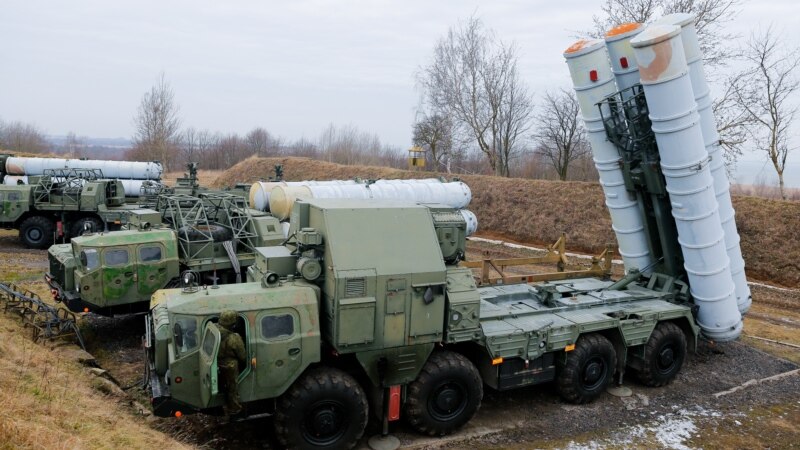 Next Page of Stories
Loading...
Page 4
Next Page of Stories
Loading...
Page 5
Next Page of Stories
Loading...
Page 6
Russia

To Sell S-400 Anti-Aircraft Missile Systems To China

ValueWalk



all 17 news articles »
Next Page of Stories
Loading...
Page 7
The U.S. Court of Appeals for the District of Columbia Circuit is questioning the Department of Homeland Security's decision to keep secret its plan to shut down mobile phone service during "critical emergencies." The court originally sided with the federal government that the plan should not be disclosed under a Freedom of Information Act request, but has since revisited the ruling and has ordered the DHS to explain the secrecy.
Despite the fact that the brutal Castro regime enslaving Cuba continues to support terrorism and harbor American fugitives from justice — not to mention its ruthless oppression of the Cuban people — the Obama administration is reportedly plotting to remove the Communist Party dictatorship from the official U.S. government list of state sponsors of terrorism. According to media reports, the John Kerry-led State Department completed a "review" of Havana's record and recommended that the regime be taken off the list. However, numerous analysts have pointed out that doing so would be a disaster — not least because the Castro regime has never stopped supporting terrorism.
The April 2 nuclear framework agreement with Iran raises a host of questions about national security strategy, nuclear diplomacy, domestic politics here and in Iran, and the broader politics of the Middle East. The role and efficacy of financial sanctions in curbing Iran's nuclear-related programs also have been widely debated in the last several weeks. The structure of the talks since 2013 seems to answer questions about the efficacy of sanctions in the Iran context rather clearly. The core question in the talks has always been: What level of sanctions relief would the P5+1 offer in
Read on Just Security »
Next Page of Stories
Loading...
Page 8