The message, as conveyed through "an LAPD spokesman, officer
Drake Madison":
"Dr. Ache, Mad I, son"... or:
The Pirate Drake's "madis" ("crazy acts") are on...
Response: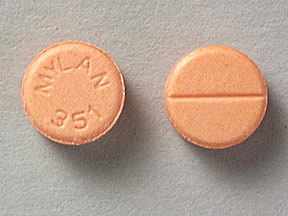 M.N.: Take some Haldol, 1 - 5 mg. P.O. H.S.: it helps sometimes, even in the cases of political madness. Adjust the dose in accordance with the number of mad episodes. Also use some psychotherapy: try to understand the roots of your madness and to address them in a rational and intelligent manner, including the talks with those who make you mad. (Talk to him, Hashem!).
Return visit in one month, only if needed.
-
U.S. | Sat Dec 3, 2016 | 4:26am EST
Man stabbed to death on California university campus
Reuters
Man stabbed to death on California campus (00:49)
REPLAY
WATCH MORE VIDEO
Vigil marks
San Bernardino shooting
Vigil marks
San Bernardino shooting
Man stabbed to death on California campus00:49
A man who may have been a faculty member at the University of Southern California was stabbed to death on the downtown Los Angeles campus on Friday, and a suspect was taken into custody, authorities said.
The Los Angeles Fire Department responded to a reported stabbing around 4:30 p.m. local time and arrived to find a male victim who was about 25, department spokeswoman Margaret Stewart said by phone.
Stewart said the man was declared dead at the scene.
The Los Angeles Police Department said a suspect was subsequently arrested, though no further details were immediately available.
An LAPD spokesman, officer Drake Madison
, said the victim was possibly a member of the USC faculty.
Representatives for the university's Department of Public Safety could not be immediately reached on Friday evening.
USC, one of the nation's most prestigious private institutions of higher education, has made headlines in recent years for incidents of violent crime.
Security at the campus was tightened following the slayings in early 2012 of two graduate engineering students from China who were shot as they sat in a parked car near campus in what police said was a robbery attempt.
ALSO IN U.S.
Exclusive: U.S. standards council to investigate New Oriental after Reuters report
FBI captures a Top 10 Most Wanted fugitive in Los Angeles
In July 2014, another Chinese graduate student was attacked by a group of teenagers as he was walking to his home near campus in a late-night mugging. He made it home but died of his injuries hours later. Four youths were arrested in connection with the crime.
(Reporting by [the "Authors":]
Steve Gorman [St. Eve - Gore Man?] in Los Angeles;
Additional reporting by Curtis Skinner [Curt I, see: "Skinner"!] in San Francisco;
Editing by Nick Macfie [Ni-c:see, k: ...., Mac-f-i-e: "Mac-Take-Five": Mac the Knife - fuck, I "ebal".])
-
M.N. The comments on attribution are withheld, some stylistic hints, consistent with the previous episodes are present. The mutual masking and cooperation: to confuse and to mislead, including the Chinese - reaction to Taiwanese aspect, continues. The intensive Chinese - Oriental presence and activity at USL and related and nearby facilities, considering the relatively high number of ethnically colored past episodes, is a curious moment. The general recent focus on state universities is also curious: ?"Do not try to teach us, you, the state teachers!'
Also note the role of publicity: the relatively minor and obscure episode might be amplified significantly by its purposeful coverage to bring up the intended overt or covert, symbolic "message". The real and the very important issue here is the degree of infiltration and manipulation of the "free", commercially based the US and the Western media and their use as the instruments of social control and manipulation - the issue that came to the surface recently and should be a subject of the very thorough investigation. The Internet is especially vulnerable, obviously, with one note to this particular article by that noted ex?posi-exibi-tionist, Mr. Green-Red-wald: these tactics are apparently universal but are used with mad gusto ("I owe them, son, for my past failures, errors, and ineptitude"...) and much more aggressively, intensively and extensively by the Russians and the allied with them services (of which there appears to be a multitude: a new cartel, a Spy-Dot-Com-Intern), than by their Western counterparts, and more specifically by their US counterparts, who appear to be almost paralyzed by their newfound modesty and ideological restraint. Hopefully, this will change very soon. This relatively new criminal-spooky "Syndicate" led, with very few doubts, by the Russian Intelligence, deserves attention. This is a matter of public responsibility where the bipartisan approach is a traditional must.
Since this cited above article lacks some concrete examples, I will give you one, from your humble servant's personal history: for many years, probably for decades, I am designated in the White Pages and probably in other searches as Michael P. Novakhov, although I never had or used this or any other initials other than from my first and last name.
Apparently, adding this initial "P" to my name on the Internet was intended as a homophobic slur and insult, specifically by the Russians, since they perceive this type of the "revelations" as the greatest, "killing" insult for a man. It did not bother me at all, and I did not even care to spend my time and to correct it (you can correct it now, the White and other pages, you have my full permission): no use paying any attention to the homophobic Russian criminal imbeciles who imagine themselves to be the great spooks and are just the stinking security "knights" of the current regime. This, of course, is just a small peanut, but they can go to the great lengths in these exploits, which might fill a big bag of these peanuts.
Various cyber-crimes and cyber-manipulations are of all sorts, imaginable and unimaginable. Any technological advance brings a new wave of criminal activity, the "criminal elements" are good and fast at it. This newly expanded type of "cyber-crime", very closely related to the threats to both the National and Global Security, as was illustrated the most recently and the most vividly, is "intellectually tilted", it is often the type of "intellectual crime" which is very different from other, traditionally defined types of criminal activities. They might require different conceptualisations and interventions. The structure, the typology, and the impact of the individual and group psychopathologies in these types of crime might be worthwhile to be explored.
These are the relevant but completely separate stories. Hopefully, they will be dealt with properly very soon too.

-

See (but ne ssy, yet...) this very in-ter-esting article from CINCINNATI, which could also be its title: "Sin, sin, Nutty"!
Campus attack could be latest terror case in heartland state
CINCINNATI (AP) -- Authorities are investigating terrorism as a possible motive in the car-and-knife attack on the Ohio State University campus, the latest in a series of cases involving young men who apparently became radicalized in the heartland state....
Seewer reported from Toledo. Associated Press writer Mark Gillispie contributed in Cleveland.
-