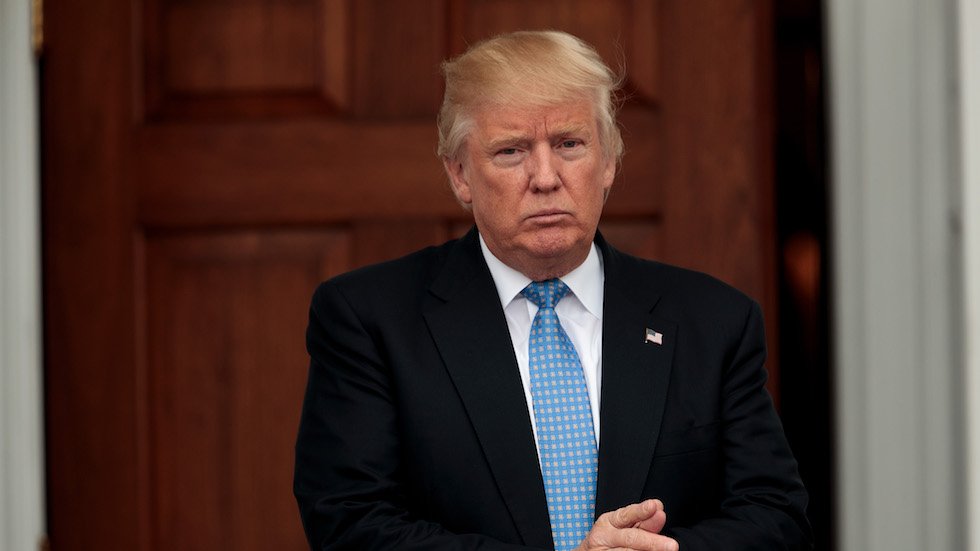 If President Trump falls for Putin's offers of a truce, he will demonstrate to his political enemies and even his supporters that he was in fact a dupe of the Russians.
"That's the first step when someone collapses to help save their life," added Goldberg, who is also medical director of the Joan H. Tisch Center for Women's Health at the NYU Langone Medical Center in NYC.
__________________________________
See also:
Why orthodox wear beards?
Israel as emerging dominant power in the Middle East
M.N.: "Make your enemies fight and kill each other, and then kill the rest, whoever is left", this is the old and the time-tested, efficient tactic.
This is the prime time for Israel and for the Arab people to make the true peace, to recognize and to embrace each other as the only cousins (Israel does not have siblings, only these cousins, and the cousins sometimes, generally speaking, can be even closer than siblings), and to forge the natural, historical, strategic, and the long lasting alliance.
Cousins fight sometimes, and then they make up. They have to be fair to each other. It should be all within the extended family. The cousins do not take each other's land but share it fairly. These days human talent and potential count more than land.
It is not for the outsiders to tell them what to do (although their concerns, if sincere, are understandable), they will sort it out by themselves, and they are perfectly able to do this: if there is a will, there is a way. The Israelis and the Arabs should not allow the outsiders, including the big powers, to exploit their divisions for their own political and geopolitical gains and purposes.
There no good reasons to delay this process, nothing will be gained from delaying and postponing it. And this is the opinion of many experienced and knowledgeable people among the Israelis. Religion is not and should not be a problem, it comes from the same roots; and in the opinion of some experts, Judaism and Islam is closer to each other than Judaism and Christianity. Whatever the situation and the opinions are, this process is not the matter of religion and ideology but geopolitics.
With regard to Mr. Kerry's pronouncements, with all due respect to him personally and to his tireless (but unfortunately inefficient and fruitless) efforts, they appear at this point to be simply irrelevant: too late, unrealistic ("based on the pre-1967 war lines"), harebrained, and abstractly ideological.
space laser weapons
space laser gun
-
M.N.: Forget about "Kalashnikovs"! The demand for them, except for some specific purposes, is waning.
Kalashnikov concern offered 25% to private investors
The boys want to play with lasers! And how about zis?
-
M.N.: The pencils and fingers point, consciously or unconsciously, within the wide range of all possible directions.
Sergey Ivanov, who is in charge of ecology and some other related issues, correct and modest as always, makes quite colorful and evocative, bidirectional gesture: "P..da!" (or so it looks...). So many potential meanings... Note also the threatening abundance of half-full glasses, mitigated by the accompanying images of "Twin Peak" bottles on many photos at the previous "ecology" meeting:
_____________________________________________
Red Jihad: Moscow's Final Solution for America and Israel is the latest book from America's Survival, Inc. (ASI) that examines Soviet/Russian strategy. The book argues that the Soviet/Russian roots of international terrorism are behind ISIS, the Islamic State. It cites substantial evidence of Russian involvement with the Jihadists who are increasingly targeting Europe and the United States. This book is designed to help understand Russia's dialectical maneuvers that involve ISIS, China, North Korea, Iran, Syria, and other countries and conflicts.
Kerry: Two-state Mideast solution in jeopardy
Mike Nova's Shared NewsLinks and Tweets In Brief - Page