M.N.: This looks very much like the special operation - "message", one of the series of mysterious - organized prison breaks, escapes, and riots (recall the ones in Florida with mixed identities in judges letter, later, the one in NY with two escapees, the big and bloody one in Brasil, and many others). The general metaphorical message apparently is: "You live like in a prison, your lives and your country is a prision; riot, rebel, and escape!"
In this case:
Key words and Interpretations:
James T. Vaughn Correctional Center in Smyrna: "James (a reference to Mr. Comey?), ti von! (ambivalent meaning: "You won" vs "you out" - Russian "von") Smyrna: "Смирно!" - "Stand still!", a military command - all this is probably a mocking reference and response to my immediately previous tweet:
The FBI's Trump faction and the Russians are acting in cahoots!

— Mike Nova (@mikenov) February 2, 2017
-

Robert Coop: Robe i-and RT (Russian Television) coup, a reference to the implied or the hypothetical Trump - FBI pro-Trump faction "coup de Etat".
Perry Phelps: "Perdi, swimmer", probably is meant as the mocking instruction to me: "Keep farting, you, the Swimmer (possible reference to the opponents drowning in their urine in one of the previous posts-tales, and/or to some other old posts); "keep interpreting!"
Delaware Gov. John Carney: Joh-Jah, possible reference to the Jamaican deity, and Carney: "meat, flesh, carnage".
backhoe: back huy-хуй, dick: possibly: "this is a retaliation for the ? Nato military exercises in the Black sea" or for some other implied "offense".
("Authorities used a backhoe to break down the door and enter the building, officials said.")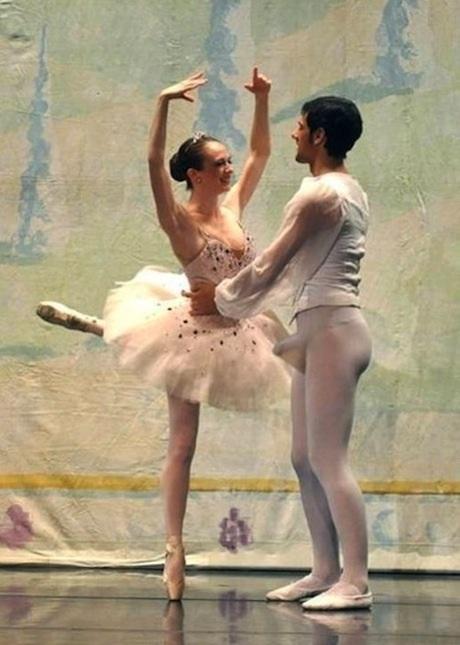 Ballet School
___________________________________
Attribution is difficult, due to no clear-cut stylistic features, but, in order of probability:
Russia - obviously,
Ukraine - exhibiting the Russian false flag, to incite the anti-Russian sentiments, if they newly acquired or gained access to the computerized operational database, absolutely needed for this type of the operations; lately, they are getting more sophisticated.
Iran - very difficult to attribute due to the lack of the previously established, clearly discernable patterns'
and others.
______________________________________________



A Delaware Department of Correction employee is dead after inmates took several DOC employees hostage in an ordeal that lasted nearly 24 hours inside the James T. Vaughn Correctional Center in Smyrna, officials said this morning.
At 5:06 a.m. today, Delaware State Police breached the C Building, where the situation with two remaining hostages was unfolding, according to the DOC.
One of the two hostages, a DOC employee, was found unresponsive and pronounced dead at 5:29 a.m., the DOC said. The employee was identified Sgt. Steven Floyd, a 16-year veteran of the department, officials said this morning.
The second hostage, also a DOC employee, "was safely rescued" the DOC said. She was not injured, said Department of Safety and
Homeland Security
Secretary Robert Coop, who added that some inmates allegedly "shielded" her and "ensured her safety."
After the final two hostages were found, C Building was secured.
The incident began Wednesday around 10:30 a.m. when inmates took four hostages. The first two hostages were eventually released on Wednesday; they were both examined at hospitals and later released, officials said.
Three maintenance workers hid in the basement during the ordeal and the inmates were unaware of them, said Perry Phelps of the DOC. Late Wednesday night, the maintenance workers made their way to the roof and were rescued, Phelps said.
Officials said the decision was made to go in this morning because through negotiations authorities believed inmates were using stalling tactics to buy time to build barricades. Officials said inmates had filled their lockers with water to make a heavy barricade.
Authorities used a backhoe to break down the door and enter the building, officials said.
Coop said at a news conference this morning that authorities are investigating how the hostage situation occurred, adding that the motive is not clear.
Coop said some inmates had sharp instruments but did not offer more details on the weapons.
Inmates in C Building are either heading from lower security to higher security, or from higher security to lower security, Coop said.
He added that about 120 inmates are considered suspects in the investigation at this time.
Delaware Gov. John Carney said flags in Delaware will be flown at half-staff and vowed to leave "no stone unturned" in the investigation.
"We will bring every resource that we have to sort out this issue and this problem to make sure correctional facilities are secure and that the employees who work there are safe," he said.
In a statement earlier this morning, Carney said that he is "praying hard for the fallen officer's family."
"This serves as a tragic reminder that members of law enforcement risk their lives every day on behalf of the people of Delaware," Carney said. "We will stand by the fallen officer's family and fellow law enforcement officers during what is an extremely difficult time."
Carney called the incident a "long and agonizing situation" and said the priority now is to "determine what happened and how this happened."
"We will hold accountable anyone who was responsible," Carney said. "And we will make whatever changes are necessary to ensure nothing like it ever happens again."
Carney added, "I want to thank all those involved in responding, including officers at the Department of Correction and the Delaware State Police, as well as our federal partners."
The James T. Vaughn Correctional Center is Delaware's largest male correctional facility, with approximately 2,500 inmates.