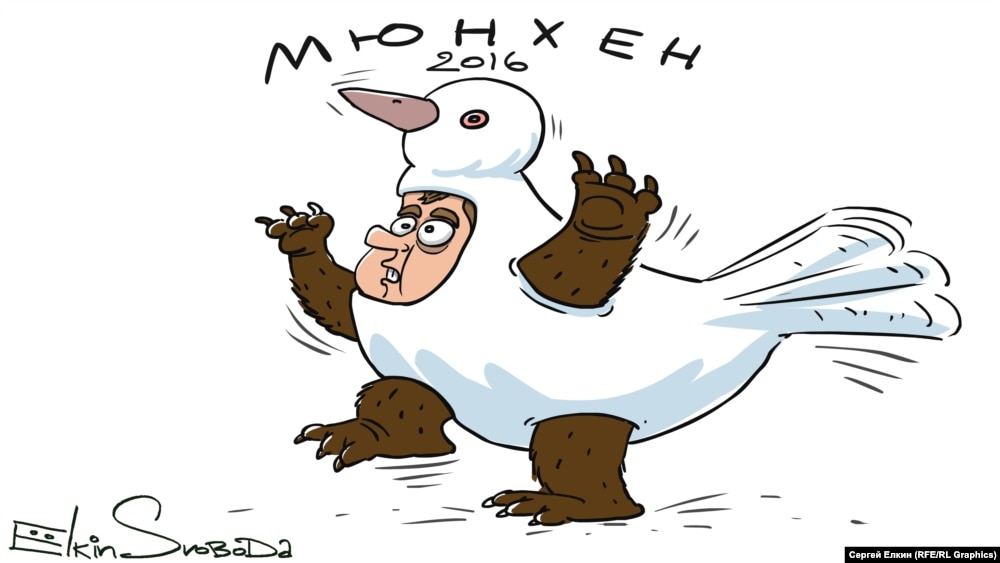 Anybody who was expecting Russian Prime Minister Dmitry Medvedev to make conciliatory noises at the Munich Security Conference must have been severely disappointed.
And anybody who was expecting the cease-fire agreement reached in Munich last week to result in an actual cease-fire must be severely disappointed as well.
Not only is Russia's bombing campaign in Aleppo continuing, but now Turkey and Saudi Arabia are threatening to send in ground troops -- something Moscow says could lead to a global conflict.
___________________________________________________________
2.14.16 Su
Accidents

Viola Beach: Families of band killed in Swedish canal crash pay tribute to musicians and their manager | News | Culture | The Independent




Justice Scalia's sudden death

Justice Antonin Scalia, Who Led a Conservative Renaissance on the Supreme Court, Is Dead at 79 - The New York Times

Senior U.S. Supreme Court Associate Justice Antonin Scalia found dead at West Texas ranch - San Antonio Express-News




Security

Russia and FSU




Review of Russian Press




Syria war




Syria: Turkey and Saudi Arabia consider ground campaign following border strikes | World news | The Guardian

US




Other news




Obama as a Master of Cat's Paw Arts
___________________________________________________